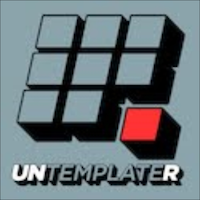 In a fit of spring-cleaning pique this weekend, I finally attacked my laundry bomb of a closet. After I'd re-hung everything, it was crammed like a Macy's sale rack. Wait – exactly like a Macy's sale rack. Why did so many of the clothes still have tags on them?!
One by one, I flicked through the hangers. Oh, that cocktail dress I bought in case I started eating at fancy restaurants! The skirt that would look perfect at the tea party I might someday throw! Awww, these gray slacks will look exquisite at a career networking event – assuming one day I stop deleting emails about career networking events.
Anyone glancing at my closet would be thrilled to meet the socially daring, inestimably chic workaholic who owns those clothes. Heck, I'd be thrilled to meet her. 'cause heaven knows I'm not that girl at all.
You guys know you do it too. Every once in a while when we do our shopping we lose focus on who we are and fantasize about who we'd like to be.
"I'd be a fool not to buy wheat germ at this price! Maybe tomorrow I'll wake up as a total health nut!"
"I really ought to keep a three-pack of blank canvases around. Wouldn't it be fun to spend a day in the park, painting passers-by?"
"One day I'll totally learn to play this cool old guitar!"
Newsflash: you're not a Barbie doll. Just buying the accessory pack isn't going to make you the person you want to be.
A stern pragmatist (or someone who was less of a penny-pincher) would tell you to toss all the junk cluttering your apartment and, along with it, all those beautiful empty dreams of the person you might someday be. Just accept your charmingly flawed self and do what you've always done!
It's good advice, I'm sure, but let me give you a little cheat code for reality: sure, owning the right props won't make you the kind of person you've always wanted to be. But using them? Totally will.
Last weekend, after I was tired of cleaning, I wriggled into the cocktail dress, put on a never-worn sparkly headband, and hustled myself down to Whole Foods, where I bought all the other ingredients for oat and wheat germ pancakes. And they were delicious.
Okay, so it didn't change the fact that I'm still a scrubby, pizza-addicted dreamer. But at least my fantasy-future-self accessories are more than museum pieces now. And instead of waiting endlessly for the right occasion to use them again, next time the mood strikes, I'm just going to make my own occasion.
What unused goodies are gathering dust in your apartment while you wait for "the perfect time" to use them? And when are you going to man up and use them anyway, occasion or not?