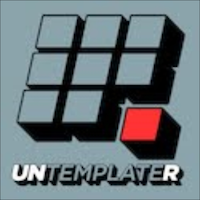 Preparing for change. Sounds kind of contradictory, don't you think? You know change is coming, but you don't know what it is, so how can you prepare for it? The thing is, you can't. Sure, you can attempt to mentally reconcile the fact that you might have to survive on Mac and cheese for a while or perhaps that this change will bring you the freedom to have chocolate chip pancakes in bed every morning while you watch reruns of Fresh Prince on your DVR. When it comes down to it, though, the infinite possibilities that come with change are enough to cause spontaneous fainting and brain combustion when you try to plan for them.
That lesson took me a while to learn.
See, I'm currently in the throes of my second semester as a senior in college, without a job and with no idea what city (or heck, what country) I'll end up in come May. I'm sure I don't need to tell you that I'm scared out of my mind. Having no control does not go over well with a control-freak like me.
But you know what? This isn't the only time in my life that I'm not going to be able to control something. It would do me some good to let go of my natural tendencies to grab the reins and steer and instead relax, take a deep breath, and enjoy myself. I want my life to be about the ride and not about the times I dictated every detail. I want to look back and be able to remember the fun and spontaneous moments that popped up, and not be forced to regret the stress and anxiety I imposed on myself while attempting to micromanage my own life.
I'm taking this opportunity to set myself free from myself. As tech-savvy Millennials and young Gen X-ers, our worlds are saturated with inspiration, motivation, and incentive to be unique and live our lives differently. We're not the generation our parents were; we don't settle for an underwhelming 9-5 and a life planned according to milestones of weddings and children and 401ks and retirement. Our lives have the opportunity to be dynamic and unpredictable, and I'm stepping up to the challenge of being fluid enough to enjoy it.
I'm sure I will still fret about my future. But instead of preparing for change and making myself dizzy with futile attempts to plan the unknown, I am going to appreciate the process of my own life unfolding. Like many of my fellow Type A-ers, this may turn out to be the biggest challenge I've yet to encounter, but I'm ready to go.
Are you?