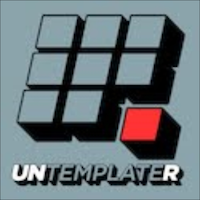 Kaizen is a Japanese technique that focuses of using small steps of continuous improvement to bring about big change. Intrinsically, this makes perfect sense, right? The best way to make a huge life altering change would be to take it little by little. Step by step. But for some reason, when I'm actually in the midst of making a big change I want results immediately. I hate my job – I want to quit and become self-employed tomorrow, I start a new business venture – I want it to be wildly successful overnight, I start a new blog – I want thousands of comments and subscribers yesterday.
I've noticed similar patterns of impatience among my fellow Gen-Yers. I believe that our generation has the greatest potential for making magnanimous changes to the world as we know it; however, all too often we succumb to expectations from others as to how we should be living our lives. The prevailing expectation used to be go to school, get a good job, live happily ever after, the end. But now we're faced with the new expectation that we should all be living our dream lives and that life is too short to do stuff we don't enjoy. There's the assumption that if you are still working a 9-5, that you're wasting precious time. Now don't get me wrong, I have no problem with the idea that we should all be living passionate, ridiculously fulfilling lives. Life is indeed too short to be doing anything you don't truly adore; however I do take issue with the 'Live your best life right now' approach. It's enough to make even the most ambitious of us all feel seriously overwhelmed.
In order to make the huge changes we wish to see in the world, we need to take it step by step. If you're actively working towards a bigger goal you are not spinning your wheels. Rather you are taking the necessary steps to materialize lasting, positive changes. Working towards a large goal can be overwhelming and it can be easy to get frustrated and give up when you don't think you're moving the needle. Acknowledge when you make it to smaller milestones. If there aren't any small milestones – make them up. Instead of kicking yourself because you're not one of Fortune's 500 just yet, think about the smaller milestones you've accomplished – you gave your first workshop or your product was featured in a relevant magazine or you printed out a kick-ass brochure. And above all, give yourself credit for even deciding to work towards your end goal. Most people are just happy living the status quo.
There will always be tons of pressure to get to our big goals quick, fast and in a hurry, but we all need to stay true to ourselves and follow our own timelines. My advice for living your life on your own terms: banish the word 'should' from your vocabulary, ignore that little Negative Nelly in your head that is telling you that you're wasting time because you're not at your end point right now, develop your inner kaizen and remember the journey is half the fun.