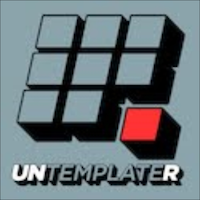 Biologically, our bodies and minds aren't designed for cubicles or offices.  Socially, they are.  We are taught, early on, that money is power, power is success, and success is measured in credentials and possessions.  Happiness?  Forget happiness.
In the final semester of my senior year of college, I was faced with a difficult decision: teach English or attend graduate school.  In the end, I decided to delay my dream.  Instead, I moved to Cambridge and enrolled at Harvard University.  Looking back, I have never had a greater regret.  Midway through my first semester, I was diagnosed with Situational Depression.  I skipped class, missed assignments, and slept between twelve and sixteen hours a day.
Today, I toil at a trophy shop, six days a week, for minimal pay.  I cannot find a teaching job, and I live at home.  My degree looks great on my resume, but in the current economy, it's worthless.  I took the path society wanted me to take—Harvard, after all, is Harvard—and I paid the price.  I ignored my Jiminy Cricket.  I ignored my instincts, and chose credentials over happiness.
Fortunately, every regret contains a lesson, and I have learned a lot in recent months.  Whenever I am down, I recall a quote from Steve Prefontaine, who said: "To give anything less than your best is to sacrifice the gift."  For the uninitiated, Prefontaine, or "Pre," was an American middle distance runner in the 1960s and early 1970s.  (He's immortalized in two excellent cinematic biopics, "Without Limits" and "Pre".)  Pre was not the smartest or most talented runner, but he was the gustiest and most passionate.  He followed his instincts in a race, and broke away from the pack.  Even when he lost, he performed like a winner.
We can learn a lot from Pre.  Running in the pack is easier, and taking risks is scary, but winners never disappear into the crowd, or hesitate to follow their hearts.  During senior year, I listened to the pack.  From now on, I'm breaking free.  Next September, I'm teaching English.