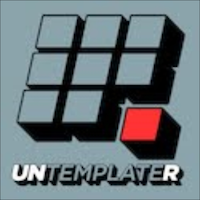 So many people start the new year with their resolutions and goals with optimism, but then fail to reach them or quit. Why? There are many reasons, but something I noticed is that many people set themselves up for failure when they set their goals. Ironically, I believe you can improve yourself as an individual by being part of a team.
Create a Network
Who you have on your team is more important than how many people are on your team. It only takes one negative person on your team to sabotage any chance of success. Find people who are working on achieving the goal and have the hunger to follow this through. Id argue it's better to focus on people who actually do something instead of people who over analyze the situation. Sometimes people talk themselves out of a goal because they feel it's too difficult.
Don't limit your circle to only friends in close proximity to you. They don't have to be neighbors to help you be effective, as long as you can communicate regularly with each other. I like to use either my phone or text to keep in touch with my sister in law with our fitness goals.
Break the Goal Down
After you decided on the goal, whether it's losing weight, earning more money, increasing your volunteering, or whatever else you came up with, break it down into smaller steps. Keeping it manageable makes it sustainable, which is the key to success.
Be Accountable to Each Other
Now that you've set the goal and have smaller milestones to reach it, keep track of your progress, whether good or bad. Having someone else to share with that wants you to succeed keeps you honest. You may want to try keeping a spreadsheet and share it online with the team. Every week you can update the group on your progress. Writing it down can be a huge help as it can be hard to accurate access our own progress.
I had some goals in 2009 that I really wanted to get done. Having a blog has helped me achieve personal finance goals faster than if I did it on my own. Part of it has to do with being accountable to my readers. Every month I review my progress and I didn't want to explain why I failed. Instead I use the monthly updates as a motivator to find a way to achieve my goals.
How about you?
What team goals do you have? Who is on your team?