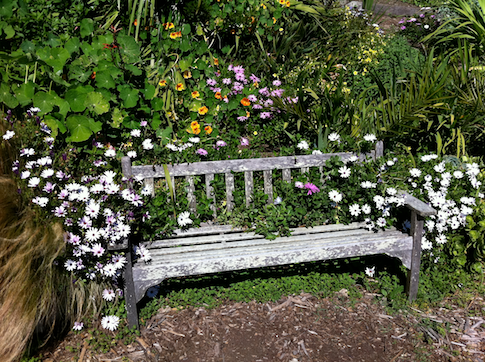 Fighting stress can be a constant battle, one that we can't afford to lose. Stress is toxic to our bodies, degrades our mental health, and also makes life difficult for those around us. It's important to learn how to reduce stress fast and relax so you can return to a well balanced lifestyle. Reducing stress doesn't take miracles or having to spend thousands of dollars on spa retreats.
You are fully capable of relaxing and relieving stress and tension in your life for free or next to nothing. I am a workaholic, so I completely understand how hard it is to manage stress sometimes. But I also know it's possible to get your stress level down and still accomplish a lot in your life. It IS possible to find a healthy, happy balance. Here are 60 different ways to help you start reducing stress fast so you can feel more calm and happy today!
Wiggle your jaw – Stress can make you unconsciously clench and grind your teeth. Wiggle away that tension by slowly stretching your jaw open, closed, and side to side. Massage your jaw line and let your lower teeth naturally drop down to a relaxed position.
Wash your hands and neck – Running cool water along your hands, wrist, and back of the neck/ears not only helps you feel refreshed, it can also lower your body temperature. Stress tends to raise our blood pressure and cause us to sweat. Cool yourself down.
Make your bed – It may sound silly, but a messy room will suddenly look a lot cleaner with a neat and tidy bed. My grandmother taught me this trick and it always helps me feel less stressed to have a cleaner room. And it only takes about 1-2 minutes.
Quiet your mind – This can be easier said than done when you're really freaking out, but just try it. Close your eyes, take a long exhale, and visualize your anxiety leaving your mind as your breath out. Inhale clarity and calm. Push out all the noise that's distracting your focus.
Set one priority for the day – You can lose precious time just letting anxiety race through your mind all day long. Instead of sitting there freaking out about how much you have to do, take action. Don't let stress keep you frozen in place. Pick one thing that you need to get done today and forget about everything else. Stay focused on that one priority until you're done.
Turn up the lights – Sitting in dark, dim lit rooms is not just bad for your eyes, it's bad for your mood. Turn on a lamp, open the curtains, or move to a brighter room. You'll have an easier time focusing and will feel more awake.
Fix your posture – If you're stressed, chances are you look like the hunchback of Notre Dame. Reach for the ceiling, lean from side to side, and then fix your posture so you're sitting up straight. Less strain on your back and neck will help your circulation and productivity.
DIY back massage – Take a tennis ball and place it on a wall behind your back. Slowly bend and straighten your knees, letting the ball move along your back. You can also use mild pressure to hold it in place to relieve knots in your back. Thera Cane is another great option.
Gadget timeout – Constant email, text, and other notification alerts is distracting and bad for your productivity. Give yourself a much needed break and turn all of your gadgets off for a minimum of 30 minutes, preferably at least an hour.
Tea time – Take a break from everything crazy to have a cup of tea. Many teas contain antioxidants and amino acids that help reduce stress. Try to avoid drinking a lot of highly caffeinated teas or coffee however, because too much caffeine isn't good for your health or stress levels.
60 seconds of contact – Intimacy and physical contact with someone you care about does great things for your body and happiness levels. Even just sixty seconds of spooning can strengthen your brain and reduce stress.
Give yourself a pep talk – Only you know exactly what you're going through and what makes you feel better. Talk yourself through what's bothering you and pump yourself up. You can do it! You're stronger than these problems! We will never surrender!
Chew some gum – Chewing gum not only helps fight cavities, it can help you relax. There are more flavors of gum nowadays than I can count too (grape lemonade?!) so lighten your mood with a fun flavor.
Change your clothes – Are your clothes too tight or uncomfortable? Change into something comfortable. Tight clothes make me grouchy and probably you too. Wearing clean, loose fitting clothing will put you in a better mood and help you relax.
DIY scalp massage – If you've never had a scalp massage, you're missing out! Massage your fingers all around your head and gently pull at the base of your hair. You can also do this in the shower when you're washing your hair. It's very refreshing and good for beating stress.
Clean the sink – I don't have a dish washer and I feel stressed when the dishes pile up. Take 10-15 minutes to attack the sink and feel your tension melt away. Repetitive motions help reduce stress fast.
Stretch – Most of us don't stretch nearly enough, myself included. Stretch to the sky, the floor, side to side, and any other way you can for a few minutes. Get your circulation going and squeeze out the toxins from your organs. Drink a tall glass of water afterwards.
Eat a raw snack – There's a reason why we're constantly told to eat healthy, raw fruits and vegetables help our bodies function the way nature intended. Ditch the processed foods and refuel on snacks like bananas, berries, or heirloom tomatoes.
Call a close friend – Talking to a friend for support or just to hear a familiar voice can be really helpful when you're feeling tense.
Give thanks – Remind yourself of all the things you're thankful of to take your mind off of stress. Taking a step back to remember the big picture will take some of the pressure off. And ask yourself what's the worst that could happen? It's usually not as bad as you imagine.
Dark chocolate – Nibbling on some dark chocolate can help control stress hormones and also squash a sweet tooth craving.
Squeeze and release – Lay down on your back, and start to squeeze and release your entire body starting from your toes all the way up to your head. Paying attention to your body as you contract and release promotes relaxation and slows down your breathing.
Aromatherapy – I discovered the hard way though that I'm too allergic to enjoy aromatherapy even though I love the relaxing scents. But if you don't have allergies, it can be quite soothing and pleasant to smell. Lighting candles adds a nice touch too.
Think of something funny – Laughter is one of the best medicines. Get a good chuckle in remembering a funny experience, watch a blooper reels, or read your favorite comic. Or find a way to laugh at your current situation and you'll feel better fast.
Turn on nature sounds – I have a nature sounds app on my phone that I love to turn on to help me relax and calm down. The sounds of fire crackling, falling rain, crickets chirping at night, and waves crashing remind me of my travels and time outdoors. Experience the real thing outside instead if you have access.
Heat therapy – Putting a warm compress on your neck, or a heating pad on your back will relax your muscles and reduce tension.
Buy a plant – Plants are not only beautiful to look at, they provide clean air and a pleasant environment. Opt for low maintenance plants for your workplace to improve your surroundings, help you unwind and feel cozy.
Listen to music – Singing along to your favorite song, or listening to soothing downtempo music helps reduce stress fast.
Visualize tranquility – Close your eyes and picture a calm beach, moss covered forest, or the romantic fields from Twilight can help lower your  blood pressure and calm you down. You can also change your computer wallpaper to one of these peaceful scenes.
Have a glass of red wine – Sipping a glass of vino will take the edge off and also give you some antioxidants in the process. Aaaa.
Puppies and babies – Aww look at the cute puppy! Looking at, petting, or holding puppies and babies offer instant stress relief (as long as they're not crying or peeing on the carpet) 🙂 I mean have you seen the baby bulldog puppy in the Mattress Discounters commercials lately?! ADORABLE. Instant smiles and lower blood pressure. Come on, so cute!
Slow deep breathing – Stress can make you hyperventilate and your heart race. Stop and focus on your breath. Slow it down. Inhale… Exhale… Keep concentrating on your breath until you feel your heart rate slow back down. Inhale… Exhale… 
Use acupressure – There are lots of pressure points throughout the body that can be used to relieve tension and stress. Apply gradual pressure to the sides of your temple, along your eyebrows and sides of your nose, and between the soft area between your index finger and thumb.
Boogie on down – Dancing can not only help you crack up laughing, it can help you loosen up tense muscles and shake your cares away.
Taste some honey – Eating raw honey or a honeycomb can reduce anxiety, depression, and allergies. Plus it tastes delicious!
Squeeze or punch it out – Although it's simple, it can feel really good to hit a punching bag or squeeze a stress ball when you're looking to reduce stress fast. Take out your frustration on an Isoflex Stress Ball or a Stress Buster Desktop Punching Ball. Have no mercy!
Power nap – If you have access to a place you can rest, a power nap can do wonders. Sleep will not only give you much needed energy, it will also give your body a chance to take a break and repair itself. Even closing your eyes for 1o minutes can reduce stress fast.
10 minute walk – A walk around the block or to the mailbox and back can do wonders. Simply changing your environment for a short break can clear your head and give you a chance to cool off and take in a fresh perspective. Any type of exercise is great at relieving stress.
Just say no – Even if you want to, you can't do everything by yourself. If you're overwhelmed, just say no if a new task comes up.
Read Healing Back Pain – A LOT of people experience pain in their back, neck, and shoulders when they are stressed. You may not even realize the correlation between your pain and stress. Healing Back Pain changed my life and everyone I've encouraged to read it. Don't suffer through any more pain – please trust me and read Dr. Sarno's book! I had chronic back and neck pain for months until I read his book.
Observe your surroundings – If you want to reduce stress fast it helps to distract yourself from the feelings of anxiety and pressure that are weighing you down. Stop and listen to the noises around you – the wind, birds chirping, people laughing, running water, etc. Relocate to a quieter environment or a nice place outside if your current surroundings are unpleasant.
Inhale – A natural chemical called linalool has been shown to reduce stress in lab tests when inhaled. It is found in citrus fruits (especially oranges), mint plants, and other spices like cinnamon. Take a nice whiff if you have any of these handy.
Lend a hand – One way to take your mind off of your own problems is to offer help to someone else in need. It doesn't have to be a big or time consuming task either. Ex. holding the door open for someone with their hands full. Giving back makes you feel good and that relieves stress.
Get some sun – Soaking in some sun on your face feels so good and increases happiness. If you can't get outside, try to sit near a window for a few minutes and look out at the horizon.
Take a hot bath or shower – One of my favorite ways to reduce stress fast is to take a hot bath. Throw in some bath salts or bubbles to relax your muscles. Showers work well too if you're tighter on time. Let the water wash away your worries and start fresh.
Start a to do list – Trying to keep track of a huge list of things to do in your head is extra stress you don't need. Start an organized list of to-do's so you can clear out your thoughts. Better yet, prioritize the items on the list so you know what you need to focus on most.
Count slowly – Can you count in a foreign language? Count up and down as high as you can focusing on your pronunciation. Getting your brain to think about something other than what's stressing you out can help you relax. If you don't know numbers in a foreign language, count backwards in English or in a funny accent for fun.
Write down your feelings – Writing is a great way to reduce stress fast. Getting your feeling and frustrations down on paper or typed is great therapy. I had a lot of stress around work this year, and writing out my thoughts is one of the main ways I was able to get through it.
Massage your palms – We use our hands all day long. Take a minute to stretch out your fingers and massage your palms.
List your accomplishments – When you're stressed, it's easy to forget about all the things you've accomplished and only think about what you haven't done. Remind yourself about how far you've come and all the things you've done already.
Coffee beans & lavender – I'm not a coffee drinker but I love the smell of coffee beans. Taking a whiff can help you feel more alert without the side effects of a post caffeine crash. If you're looking to unwind, use lavender instead for relaxation. You can buy lavender sachets, pillows, sprays, and candles to create your own calm oasis.
Clarify control – One way I learned to manage my stress better is letting go of things that are out of my control. Figure out how much of your current stress is and is not in your control. Don't worry about things that are out of your hands!
Groom – Taking a few minutes to yourself to groom can help reduce stress fast. Repetitive motions like combing your hair increases relaxation too. Trim your nails, paint your toes, brush your teeth, shave, do whatever grooming you've been too preoccupied to do this week and you'll quickly feel better after taking some time for yourself.
Empty the trash – I can't stand seeing things pile up, but this always seems to happen when I get bogged down with work. Emptying the garbage bin at home and also on my computer quickly helps me feel better. Imagine emptying your mind and body of all its stress too as you empty the bin. Out with all that junk!
Put on a clay mask – I don't go to spas very often and never make it to the salon, so I like to do at home treatments every now and then to pamper myself. Clay masks are a cheap way to take care of your skin, unwind, and relax.
Straighten your desk – A messy desk can make stress worse. Take three minutes to tidy up. Throw away old cups and random trash. Straighten your papers into a neat pile or two. Put all your loose pens into a holder. Wipe down your keyboard, phone, and desktop.
Crunchy munchies – Stress can give you weird cravings and want to eat your feelings. Conquer cravings with crunchy foods like nuts, celery, carrots, trail mix, and apples. There's something about munching on crunchy snacks that help reduce stress fast.
Hugs – Hugs are free, easy to get, and can do wonders. They strengthen bonds, lower blood pressure, reduce stress, provide comfort, and even help increase memory.
Focus on the positives – Everyone experiences stress, but it doesn't have to control your life. Try really hard to focus on the positives of every situation. Having a positive mindset is one of the major keys to stress management, being able to relax, and find your center.
Automate your finances – Leverage technology to take the stress out of tracking and managing your money. Sign up for a free account with Personal Capital. Their financial tools are cloud based and securely aggregate all your accounts in one place.
Further Recommendations
Have money stress? Here are some additional recommendations!
Start Using Free Financial Tools To Grow Your Wealth – Having trouble keeping track of your finances? I highly recommend opening a free account with Personal Capital to track all of your money safely and securely in one place. Learn more about their innovative technology and how their service works in this in-depth Personal Capital review.
Get A Free Personalized Investment Plan – Want to invest your money but don't know where to start? Wealthfront is an excellent choice for personal wealth management for those who want the lowest fees and can't be bothered with actively managing their money themselves. In the long run, it is very hard to outperform any index, therefore, the key is to pay the lowest fees possible while being invested in the market. It's free to open an account and get a personalized investment plan. Wealthfront charges $0 in fees for the first $10,000 you invest with them, only 0.25% for any money over $10,000, and only have a $500 minimum to get started. Invest your idle money cheaply, instead of letting it lose purchasing power due to inflation.
Save Money On Student Loans – Want to save money on your student loans? Check out SoFi to refinance them. SoFi is one of the leading new financial technology companies based in Silicon Valley that not only reviews your credit score and income/debt ratios, but also looks at the quality of your education and quality of your work institution. Explore SoFi today for a lower interest rate.
Untemplaters, do you often have trouble relaxing? What are your favorite methods to reduce stress fast? Has your stress management gotten easier or harder over the last year?
Copyright. Original content and photography authorized only to appear on Untemplater.com. Thank you for reading!

Updated for 2018 and beyond.