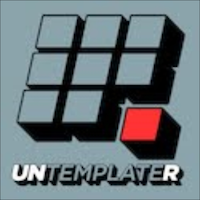 Being fit is not about performing exercises regularly, it's about being active.
I queried my friends recently for: "what five exercises should everyone be able to do?"
My expectations were challenged by some of my peers whose fitness opinions I respect.
It's not a set of exercises that people should be able to do, it's a set of activities.
Exercises are constructed practice experiences.
1. physical exertion, esp. for the purpose of development, training, or keeping fit
2. mental or other activity or practice, esp in order to develop a skill
3. a set of movements, questions, tasks, etc., designed to train, improve, or test one's ability in a particular field piano exercises
4. a performance or work of art done as practice or to demonstrate a technique
They are imperative for improving performance, maintaining a certain fitness, or developing a specific skill, however they are practice experiences.
Activities are living experiences.
1. The state of being active.
2. Energetic action or movement; liveliness.
3.

a. A specified pursuit in which a person partakes.
b. An educational process or procedure intended to stimulate learning through actual experience.
They are what you do out in the world that shapes your interaction with it and others.
So, what are the five activities everyone should be able to do?
Run, Swim, Climb/Crawl, Bike and Dance.
Running
I'm not suggesting we should all be the next Usain Bolt, but you should be able to run a mile without stopping to take a break.
The average human walking speed is between 2.8mph (4.51km/h) and 3.38mph (5.42km/h) and the average mile run time is around 10 minutes which is basically 6mph (9.65km/h), about twice average walking speed.
How to get up to speed? Walk.
We're made to walk as humans, that's how we principally moved around the earth for the last 3 million years up until automobiles took over. If you're not walking, you're not going to be running.  Walk through neighborhoods, walk through the woods.
Walk the world for a spell.
Swimming
I'll be the first to admit that I'm not a water mammal, but I did my swimming lessons in a river as a kid and while I may not have liked it, I'm better off for it.
Water is a far more resistant medium than air, so if you get out into the water on a regular basis and for long enough you'll be surprised at how much this mild resistance training will shape your body.  A couple hours even just playing and splashing around in a pool or lake is great exercise without even realizing it.
Swimming is a full body workout and promotes a healthy lean body. It minimizes impact and strain on joints while improving posture and often relieving stress.
Dive in.
Climbing & Crawling
Moving on all fours: up, down, sideways, backwards, over and under.
Most of us clambered, crawled and climbed over whatever we could when we were kids. It was part of learning our bodies as infants and toddlers, part of exploring our surroundings as we got older and part of a fascination with hiding ourselves where our parents couldn't find us.
Then we grew up and put climbing and crawling aside as childish pastimes, but that's not what they are. They're joyful and creative activities.
Whether you are scrambling over rocks on a beach, scaling buildings to avoid using the stairs, or climbing the tree in the park to recapture that childlike joy, climbing and crawling are full body workouts which not only strengthen and tone your muscles but also improves your spatial awareness.
Discover the world from another angle.
Biking
If you're in a country where bicycles are one of the major modes of public transit, good for you. You probably have a sharper cycling mind that I do.
For the rest of us struggling with the standard commuter hell, hopping on a bicycle is a nearly forgotten mode of transit in many U.S. cities. Those who do bike are even occasionaly harrassed by motorists as they zoom by, edge us off the road, and create a far more dangerous environment than cyclists ever could.
When you are on a bicycle, you get to see the world at a measurable pace. It's not zipping by at 70mph, rather you get to take in the sites and interact with people on the sidewalks or at cafes.
Biking is a great workout, an exceptional mode of transit and a far less expensive one than owning a car.
Biking is the commuter option that is both fit for you and the planet.
Hit the road.
Dancing
I can't leave this one out, because, let's face it, I'm a dancer.
Dancing is pre-linguistic, that means it's older than language. It was used in conjunction with rhythm and music to evoke emotions, tell stories and bind people together.
Then somewhere along the way dancing was abandoned or even persecuted by some cultures. This disconnect with one of the oldest ways of connecting with others, our bodies and music has divorced many people from one of the oldest activities we have.
Everyone should be able to dance. You don't have to be the next Frankie Manning or Mia Michaels, but you should be able to step side to side and keep rhythm, hold a partner and move with them on a dance floor, maybe even do a waltz or two-step.
Dancing is not only one of the oldest activities, it is also the most social activity in this list.
Just Dance.
Don't Exercise, Be Active.