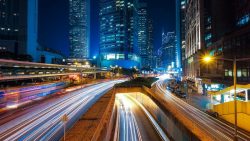 December has arrived and New Year's will be here before we know it! With the crazy bustle of the holidays upon us all, it's easy to lose track of all the goals we set back in January and many other important tasks. Before you get lost in the bustle, make sure you don't forget to tackle these 10 important year end to dos.
1. Submit all open enrollment documents
In case your HR manager forgot to remind you, make sure you've taken care of all of your insurance needs and submitted all your paperwork. It doesn't hurt to follow up with HR and make sure all of your changes have been received even if you sent in your docs weeks ago. You can never be too careful when it comes to insurance and benefits.
Reviewing policies and filling out forms can be time consuming, confusing, and a drag, but it's not something to overlook or let slip by. I can speak from my own experience that insurance is invaluable. I had emergency surgery one year and still thank my lucky stars to this day that I had a great insurance policy to save me from going broke with hospital bills. Deadlines vary by employer and provider, so get on it!
2. Estimate your YTD taxable income and deductions
Being aware of tax rules and forecasted changes becomes more and more important as you get older. You don't have to understand a ton of tax laws, but the more knowledge you accumulate, the more wealth you'll find you can retain and accumulate over time. A little bit of knowledge goes a long way, especially as your lifestyle changes – going back to school, getting married, having kids, planning for retirement, going through a disability, etc.
I hate paying taxes, but I love understanding what the rules are as best I can and try to optimize and reduce my tax liabilities each year. Before the year is up, you can make additional charitable donations, defer income, make estimated tax payments, take distributions if you're an S-Corp owner, take some final business expenses if you're self-employed, etc.
3. Maximize your 401(k) contributions
One of the smartest things I did in my retirement planning, was maxing out my 401(k) contributions as soon as I could afford it. At first I wasn't sure I could do it, but I saw the immense upside, quickly adapted and never looked back. If you have access to a 401(k) plan, I strongly encourage you to push yourself and max it out each year. If you need some motivation, look at these recommendations of 401(k) balances by age. Just be sure to get your contribution changes in asap before your employer's deadline.
4. Don't give up any of your hard earned PTO
I never had a problem going over my vacation accrual cap when I was working in a corporate environment full-time. I loved to take vacation and took full advantage of the six weeks of PTO I had access to each year for the last 10 years of my corporate job. Taking time off was a lifesaver for my mental health during stressful periods, and a wonderful way to stay refreshed and travel around the world.
Because I loved taking time off, it always surprised me how many of my staff and colleagues would lose vacation days each year-end because they didn't schedule enough time off throughout the year. Please don't be like them! Check on your PTO accrual balance and make sure to schedule some time off before year-end so you won't lose out on any accrued days. Even a 1-2 day staycation can be a huge refresher and a great way to tackle other year-end must dos.
5. Calculate your latest net worth
When I was younger, I used to think personal finance and investing were complicated and something I'd figure out down the road. Fortunately, both started to grow on me and now I can't imagine my life without the knowledge I've accumulated, largely thanks to Financial Samurai.
During my early 30s, I also started tracking my net worth. If you're not sure where to begin calculating your net worth, there's a fantastic website, Personal Capital, that does all the leg work for you. And the best part is their online tools are free! Familiarizing yourself with your current and projected net worth will improve your financial awareness and help you grow your wealth faster. Take a look at these average net worth figures for the above average person to get inspired to grow your own empire.
6. Review your business' financial statements
If you are self-employed or a small business owner, I can't emphasize how important it is to review your financial statements before year-end. Hopefully you're already doing this on a quarterly basis. If not, definitely drop everything and do it right now.
Look for ways to improve cash management, optimize expenses and identify your money makers and losers. There are always a million things happening at once when you have a business. But don't forget to prioritize accounting and fine tune your operations.
7. Recap your wins and losses
A lot can happen in 365 days. So much so that if we don't keep notes or jog our memories, we often forget a lot of the things that happened to us over the course of a year. Nobody likes to experience failures, but we can learn so much from losses. Make a list of some things you struggled with and figure out why. Then learn from those why's and use that knowledge to help yourself achieve more wins. It's also a great time to celebrate wins and all the hurdles you've overcome!
Also check out the "1 Second Everyday: Video Diary" app for your smart phone. It's a great memory jogger. I've used it for almost 4 years now and wish I started sooner! Sometimes it's hard to keep up with it, but it's one of my favorite apps. Starting a blog is also a fantastic way to keep track of wins and losses – Untemplater has completely changed my life for the better. Check out my how to start a blog page for everything you need to get started.
8. KISS this holiday season
Keep it simple, silly this holiday season. I used to get so stressed out about buying presents and sending holiday cards until one year I just decided to stop sending them altogether!
I've found photo texts, emails, and phone calls are so much easier, faster, free and more effective. As for gifts, I just stick to the youngest kids in my family and go with gift cards when nothing specific comes to mind that I think they'd like. Who doesn't love money? I know I was ecstatic receiving cash when I was a kid!
9. Declutter and start thinking about new goals
I love how the UK and other countries celebrate Boxing Day. I try to utilize the whole month of December to declutter my house and find things to donate and clear up some extra space. I also use this time to start thinking about goals I want to set for the new year. I encourage you to do the same.
10. Get pumped about the upcoming New Year
Instead of feeling stressed and overwhelmed about year end, get excited instead. I always feel rejuvenated when a new year starts and part of the fun is the anticipation. I start mulling about new goals I want to set, various ways I can improve, and think about all the great changes that could be in store.
Life is too short to stop challenging yourself and get stuck in a rut. Use this time to find new ways to enrich your life and feel engaged. Now get out there and have some more fun!
Untemplaters, how do you feel so far this year end? Have you completed any of the above 10 important year end to dos already? What do you have planned for the last few weeks of this year?