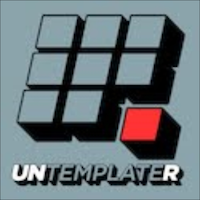 When was the last time you 'fired' a friend?
Take a moment and think about all the different relationships you maintain at any given time, both personal and professional. Networking, social media, groups and forums, the list goes on. How often do you see people  with 1000+ Facebook 'friends', following 3000+ people on Twitter, and a member of various networking groups? Granted, those aren't "real" in the same sense of your family or spouse, but still. That's a lot of people.
There is a theory called Dunbar's Number, which states that a person can only maintain approx. 150 stable social relationships. Go ahead and read it if you've got some time to kill, or can't sleep. While it's a dry read, its a very solid idea. If you take a step back and think, it makes sense. Sure, you can have 1000 friends on Facebook. But how many are actually friends? As in, people you know details of their life, interact with on a personal level (sorry, 'liking' something isn't interacting), and take a vested interest in how they are doing? Not many. And it isn't because you are a bad person. It's not mathematically possible.
I've noticed this happening myself. As I get older (sshhhh…. I'm almost 30. Don't tell anyone) I simply don't have the time to devote to all the different social outlets, both online and in real life. I have a family, a child, a freelance career. All of these things take time, which is very finite resource (until I figure out how to program a time pause machine). So I deleted Facebook (for numerous reasons), which immediately got rid of a lot of noise. I make a point to carefully follow people on Twitter, and look to remove folks whenever possible. It's not a networking faux-pas, it's my time and my sanity.
So how about you? How many friendships do you maintain? And has it been worth it?