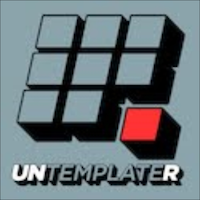 Why does relationship reflection mean 'The End'? Easy answer really, it puts it to the test.
When you start think about your relationship, you're taking yourself out of that blissfully happy lovey-dovey state you were in. You start to look at the relationship from a realistic point of view, which for most relationships is bad. You start to look at whether you can have them around in your life constantly, leading to your noticing of all their strengths and flaws (we naturally tend to notice flaws more than strengths). Most relationships, sadly, won't stand up to this kind of test. We all have flaws (and if you don't well, that's a flaw). We all have a crack in our Liberty Bell. But how does one solve this "we all have flaws and flaws end relationships" dilemma then?
By accepting flaws, and not settling down.
Yes, there's a difference, a BIG difference. When you settle down you've reflected on your relationship and deemed yourself, in a word, unworthy. While settling down you're thinking "this is the best I'll get [for now/in the near future]" and "they might not be entirely right for me, but who is". If you find yourself thinking this, end the relationship. It will go nowhere and if it does, it will be down a dangerous path.
Now, when you accept flaws you're not self-judging, you're judging them. You're seeing if they, with their flaws, are worthy enough to be in a relationship with you. You're thinking "I can get anyone I want" and "I accept I have flaws, but I won't let them put me down or hold me back". If you find yourself here, and still deem your relationship worth having, then congratulations, it's worth having. Whether or not you break-up down the road, you'll know that you didn't lower your standards (which will help you move on a to better relationship if you break-up).
And the happy side-effect of doing the latter is that it actually helps the relationship along. For when you realize that technically "you're the shit," and that your partner is "the shit" as well, you'll fall back into that blissful lovey-dovey state you were in before you reflected. The difference being that you've now already reflected on the relationship, so you're not being blissfully ignorant, just blissful.
And trust me, you can both sense when the other has accepted your flaws and is still madly in love with you and when they're just settling down.