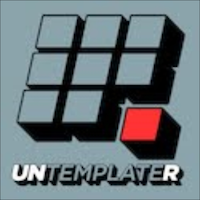 Everybody has their show, the one they most relate back to kinda encapsulating their childhood.  My show is without a doubt, Saved by the Bell.  The show itself was revolutionary and groundbreaking, and ahead of its time.  It tackled the tough issues that similar shows would never go near: Like caffeine pill addiction, the death of pet lizards, and how it's ok to date girls that are on the wrestling team.
I can't help but thank the gang for preparing me for the ups and downs that life inevitably throws at you.  I've actually had several situations that have eerily closely resembled Saved By The Bell episodes.  So, when I contemplate life or come to a crossroads, I think about What Would Zack Morris Do?  With Valentines Day just over, what an ideal time to share some of the life lessons around love that Saved By The Bell has taught me.
Life Lessons I Have Learned From Saved by the Bell:  Love and Relationship Edition
1. Don't Trust Guys Named Jeff…ever
I never liked this name after that scumbag manager of the Max stole Kelly from Zack.  The older I get the more this rule proves itself.
2.  Enjoy What You Have When You Have It
This lesson is usually learned the hard way, and Zack was no exception.  When he found himself left out in the cold when Kelly dumped him…Screech dropped this knowledge bomb…
"Better to have been dumped by the best looking girl, than never to have been dumped at all." –Samuel Screech Powers
This shining moment of clarity that Screech provided Zack may be the best advice he offered his number one bud.   Appreciate what you have, live in the present, because most things don't last forever.
3. Find Your Kelly (or Zack)
Of the 87 girls Zack dated in high school and college, one in particular always seemed to hold onto his heart.  Now I'm not saying to go back to a past girl or boy, but if you have someone in your life that is special, go after them and hold on.  And if not, find one.
4.   Not Everyone Is a Kelly (or Zack), Don't Settle for Anything Less
Don't go thinking that someone like Jeff Hunter, the Max manager, is a Zack.  Sure he's older and has that sweet job running your favorite after school hangout…but if he's shady, he's shady.  And one day you'll just end up sneaking into a club underage and finding out he's cheating on you.  After all, he's no Zack.
5.  Don't Go Chasing the Unattainable aka Don't be Screech
There is nothing worse than chasing after someone that will never come around.  Years and years of pursuing Lisa led to nothing but wasted time and effort.  In the end you'll crash too.  Just hope it doesn't also end with a creepy disgusting sex tape and a bitter tell-all book.  Make a move, put yourself out there, and if the answer is "no", move on.  No big deal.
6.  Always Be Yourself…Never Compromise That
Kelly didn't succumb to the peer pressure of uber cool Jonny Dakota.  Sure she could have smoked marijuana just to hang with the teen-idol mega-star, but that's not who Kelly was.
Lisa taught us the dangerous of being someone you're not.  Who can forget when she compromised her ditsy shopping ways to become a studious book worm when geeky hunk Brian led her to beleive her current self just wasn't good enough.  Be confident in yourself.  If they don't like who you are, find someone that does.
7.  Enjoy the Single Life, Enjoy it a Lot
Lisa was always having a blast and she never really tied down to anyone, except for of course Eric, Jessie's bad-boy step brother, for one episode.  Zack ended up with Kelly, but dated and had a blast when he wasn't.  He had to learn what he liked.  So should you.
8.  Learn Something From Every Relationship
In order to find what works for you and what doesn't, you need to learn something from those in and out of your life.  Even the homeless girl, Laura, Zack dated for the Christmas episode taught him something.  She taught him that it's better to date girls who don't live in cars with their dads. (That's an important one I might add, you should write that one down)
9.  Dysfunctional Isn't Normal
Even with Slater and Jessie looking passionately into each others eyes and singing "Endless Love" as a duet at the Halloween Ball, their relationship was a mess.  The constant bickering and fighting isn't how a relationship should be.  Fighting, yelling, jealously, and general drama don't get better over time.  Sometimes, no matter how hard you want a relationship to work…it won't.  Best to cut the rope before you hang yourself with it.  After all, Jessie ended up being a Showgirl's stripper.
10.  Seize On Opportunities When They Appear, The Don't Last Long
Whether he struck while the iron was hot with his bosses daughter from the Malibu Sands Beach Club, Stacy, or was selling advertising space on A.C's football jersey…no one was better at turning lemons into lemonade than Zack.  If the opportunity is open, seize it and seize it fast.
So what has the Bayside Gang taught you about life?  I'd love to hear from you.  Also, feel free to challenge be to some Saved By The Trivia  in the comments.  But like Valley vs Bayside…I assure you that you will lose.