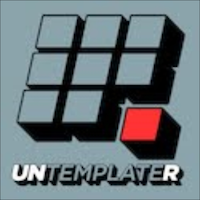 We all take dating way too seriously.  We rush it.  We're impatient.  We force it.  We settle.  We're afraid.  We're exhilarated.  We quit.  We do nothing.  We repeat it all again.  We forget why we're doing the damn thing to begin with.
Can dating be totally brutal?  Can it be extremely uncomfortable and awkward?  Can it be completely ridiculous?  Of course…dating can and is all of those things.  But learn to enjoy them.  Find the fun in the details, not the end game.
Trust me, your friends that married their college sweetheart (nothing wrong with that) are definitely not taking a cab on a random Wednesday to meet someone for a dirty martini.  Could he be a complete mess, sure.  Could he be Mr. Right, perhaps.  But if you're thinking about those things you're missing the point.  Do this for you.
Find the little details that make the monotony worth it all.
One of my most favorite things to do in the entire world is to take a cab at nighttime down a certain patch of Lakeshore Dr in Chicago, IL.  Yes I know this sounds extremely dull but hear me out.
I like to wait for the night, when the city lights are shining at their brightest.  There's a stretch in between Illinois St. and Randolph St. on the right hand side (if you're heading South).  You'll be approaching the Chicago river and several newish condo skyscrapers surround it.  Cutting through them all is the Trump Tower and city skyline completes the background.
As I drive past the river the lights reflect off all of the panes of glass just right and the river becomes luminescent.  Right there…it hits me.  Boom.  All of the pains of the big city seem to go away.  Traffic seems not so bad.  My long day of work melts away.  It's hard to explain but that's my moment.  That's my happiness all wrapped up into 8 seconds of a smelly cab ride.
For the most part it's an uneventful drive and I've literally done it a thousand times…but one drive something seemed different.  It took 6 six years of the same old cab ride to notice it…but I became conscious.  I wasn't texting anyone or checking emails.  I wasn't rolling my eyes at the sh-tty NPR radio voice blah blahing.  I wasn't lost in space trying to forget I was going out for yet another night to a bar I've stood at 100 times before.
I was present, and it forever changed the way I looked at taking a cab.  No longer was I angry to pay what seems like $110 / gallon to trek across town.  No longer does my skin crawl when I try to determine if the cab driver is talking to me or his blue tooth.  I've found the minutiae that transformed the ordinary to not only tolerable, but enjoyable.
Now apply that same principle to dating.
What moment makes the same old routine become worth it all?  Find the one aspect that has nothing to do with your date, something that's yours.  Find the little detail that makes it worthwhile.
Maybe it's the way you feel when you get dressed up.  Maybe it's the wink you give to your doorman knowing you shouldn't be playing on a work night.  Maybe it's the songs you can blast at full volume while getting ready.  Maybe its look your dog gives you before the front door closes.  Maybe it's the exhilaration of the unknown.
Whatever it is…find it, and make it yours.  Learn to enjoy the ride.