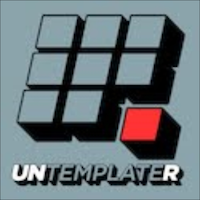 Dating in your 20s: what a complicated mess.
I tend to remember all of my 20-something relationships by the part before they happened and the part after. The hook up and the break up. But there's also the part in the middle, the part where one person is all, "let's not get naked with anyone else," and the other person is like, "sweet." And then there's kissing. Or an over-the-shirt boob grab. Or sex in a public restroom. Or, I don't know, something a lot more romantic.
In the best situations, The Talk (and the exclusive stuff that comes after it), goes something like this:
Feel insecure. Think about breaking it off. Talk about things without really talking about things. Wonder if maybe he's going to break it off. Freak out. Ricochet to the other end of the spectrum and tell yourself that you don't care. Realize you're a bad f*ing liar. Ricochet back. Hard.
Make it through the heinous period of vulnerability that leads up to The Talk. Have The Talk. Decide to stop seeing other people. Feel relieved. Feel excited. Momentarily freak out about commitment. Feel relieved and excited. Repeat.
Let your flirt friends and in-the-meantime crushes know that you can't play anymore. Wonder if he's doing the same thing. Let your mind explore the possibility that he's recently been sleeping with other girls. Feel nauseous. Explode with trust issues. Remind yourself that this guy is worth trusting. Remind yourself again. And again.
Start getting to know each other in a more relaxed way. Cook together. Kiss more deeply and more often. Have sex. Have more sex. Have sex until you can't breathe. Or walk. Dirty text. Lift boundaries and limits, one by one. Try everything you've always wanted to try. Have more sex.
Think about changing your Facebook status. Worry. Wait for him to change his first. Realize that while there are kids in the world who don't have clean water, you're stressing out about dumb things like who changes whose whatever first.
Laugh at the idiocy of dating in the digital age.
Let him in a little bit at a time. Share secrets, like how all you want is for someone to read to you in bed at night. Develop comforts and little traditions.
Take your new relationship out at night. Put yourselves through the big test of being able to drink together and have fun with friends without being too couple-y. Pass easily. Relax into him even more.
Have your first fight. Cry. Stomp around. Realize you're with a guy who's going to say he's wrong when he's wrong. Prove that you're a girl who does the same. Promise to always err on the side of full-frontal honesty. Have make up sex until you can't remember what the what you were fighting about to begin with.
Tell him about your family. Learn the in-between-the-lines stuff about each other: how he likes his eggs, the fact that you like to brush your teeth in the shower. Do the necessary but heinous thing where you share stories about your exes. Talk. Listen. Surprise yourself by being jealous of women that happened before you.
Get the hell over it. Push each other in the best ways. Push more. And more. Smile. Realize you're on your way to being in the kind of love where love is a verb and not a noun.