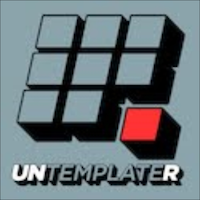 There are many studies about the importance of a belonging to a community for our general well-being. The value of it hasn't changed but the definition of community is evolving from neighborhoods that hold block parties and church groups to on-line communities that bond around common interests, activities, or fetishes. I found my on-line community at the Business Week Message Boards from 2003-2005 where I made on-line friends, on-line friends that I met in the real world, even found part-time work, and made lots of jokes about how I work with nuns.
As the notion of on-line community has grown, the Community Manager has appeared as a new profession in the field of social media. Decades ago, these folks' best alternative would probably have been cruise ship social directors but now they have a digital calling. While this new notion of community is growing, the old notion of community is still going strong with a little rebranding. This old notion that I am referring to is the commune movement which is still strong and has diversified. Now marketed as intentional communities, these can be a anything from alternative communities, eco-villages, cooperative living, and groups working together on a shared vision.
One does not have to leave mainstream society or even move to find an intentional community. While most on-line community managers have only a few years of experience with digital community-building, there is decades of experience, experimentation (lots of experimentation), and culture within the intentional community world. Intentional communities have adopted the digital tools as their directory is on-line and group message boards allow community alumni members to keep in touch. In other words, there are all the tools of the on-line communities in addition to connections based on sharing housing, food, a way of life, or an idea.
One of the classic intentional communities that I've visited is called Twin Oaks, located in rural Virginia. The community supports itself by selling vegetables, tofu, and making really high quality hammocks. I almost abandoned my grad school plans after visiting due a sense of fulfillment that I felt from its members. The community meets Maslow's needs from housing and income to friends and conversation to time and resources to pursue hobbies with moments of self-actualization (like I said, lots of experimentation). The communal lifestyle is not for everyone as members told me stories about how the decision to purchase coffee turned into the most divisive issue since this August's Health Care ReformTown Halls. Half the community thought coffee is an addictive drug and didn't want funds to support the industry while the other half of the community really, really wanted and needed that addictive drug.
Twin Oaks represents the more traditional concept of intentional community. However, for those who resonate with the communal concept but not necessarily the intense debates about their choice of beverage, there are other options in the Intentional Community directory. Communities are forming around the desire for green housing and living as sustainably as possible. There are communities for those who want to dedicate free time to promoting multiculturalism. There are also always communities built around shared meals and shared bulk food purchasing. Food is actually the original community organizer even predating Barak Obama.
My personal story with intentional communities involved 6 months working and living at Innisfree Village outside of Charlottesville, Virginia. I had completed my grad school applications, had 6 months before I started school, no lease, no debts, and no dependents. In other words, it was the perfect opportunity to do something that I would never have the chance to do again. Prior to working on grad school application, I spent 2 nomadic years in South America as a Peace Corps Volunteer so I was looking for something where I could consistently sleep in the same bed.
Located near the foothills of the Blue Ridge mountains, Innisfree (named after the Yeats poem), was created by parents of children with developmental disabilities who were not happy with the existing residential options. Taking advantage of the community movement of the 70's, they created Innisfree where community members would take care of their children and run the community in exchange for a small stipend and option to follow the lifestyle that they wanted to. All members work in the weaving shop, garden, kitchen, wood shop, or do farm work.
My sense of fulfillment came from an international community membership where I heard great Irish accents and lots of German. I worked with the community director to write a successful Americorp grant and learned how to use a pottery wheel and kiln. My typical day was spent gardening, cooking, or using power tools in the wood shop. I met a girl. If I hadn't filled out those grad school applications before coming to Innisfree, I might still be there.
Next time you think about leaving the commute, your job where you create spreadsheets and power point instead of bread and roses, and entertainment options that always seem to involve a screen or monitor, remember that you are not alone. There's probably an intentional community nearby.