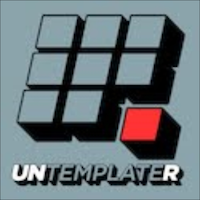 Dating qualifications. Everyone has them. Maybe you won't date someone who smokes, or someone who doesn't practice the same religion, or someone who isn't at least five inches taller than you. Maybe you can't date someone who doesn't love The West Wing, or cheese, or spontaneous road trips.
Or maybe you can't date someone who doesn't have Facebook and Twitter, because social networking is the new dating divide, the new thing that people can point to and say either "definitely yes" or "definitely no."
The definitely yes is for those of us who live our lives online, who blog and tweet and update our statuses and stay perpetually connected to each other. I couldn't date someone who didn't understand that.
And yet this thing that I love is also the thing that most complicates dating now. We're addicted to the feed, to the real time stream of information about the people in our lives and we're tiptoeing that little line between glorious information orgy and the complete destruction of personal privacy.
Before dating me, it's irrationally easy for a guy to find out more about me than he knows about some of his closest friends. And I asked for this, I chose to put so much of myself out in the public space, but I wonder if all of this transparency is really just making us a generation of damn good liars. Maybe what social media teaches us is how to be a creative secret keeper, how to put exactly what we want in front of the eyes of the world, and how to hold everything else behind the curtain.
And then, of course, there's the mess that happens when the relationship doesn't work out. When he's tweeting at other girls and there are pictures of him on Facebook with who knows who on his lap and you're all, "Just kill me already."
Because while perpetual connection does just that, keeps us connected, it also makes it virtually impossible to escape each other when the wheels come off the relationship wagon.