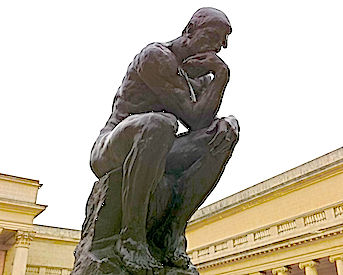 I was on my way to work the other day, zoned out and staring out the window while I listed to one of the dozen radio stations on my phone. About halfway into my commute, I felt my ears perk up as a new song came on that I didn't recognize. It was a rather cute and catchy sounding song by a female artist with a distinctive British accent. And as the song played out, I found myself smiling and thinking over the lyrics.
I immediately clicked bookmark this track so I could look it up later and figure out who was behind this fun new tune. But as it turns out the song I heard isn't new at all! It's called Merry Happy and is from a 2007 number one album in the UK, Made of Bricks, by Kate Nash. If it weren't for the lyrics, it's the kind of song you'd likely hear in an Apple commercial.  I've got a copy of the song at the bottom of the post if you want to hear what it sounds like.
There are a few phrases in the song that stuck with me, besides the funny remark about her bum haha, which made me think about relationships and how sometimes love can be so complicated and frustrating, but also forgiving and eye opening.
When The One We Want Doesn't Want Us Anymore
We've all had at least one crush at some point in our lifetime who was out of our league and never gave us the time of day. But what about those times when we started a relationship with someone who liked us back at first but who later on lost interest and left us hanging? I'm sure most of you know what I'm talking about and it royally sucks.
But the good news is that eventually we heal and we learn from those experiences. As more time passes, the less our hearts hurt, the less anger and upset we feel, and the more we realize how better off we are without those fools!
Yeah you make me merry make me very very happy
But you obviously, you didn't want to stick around

So I learnt from you
Do do do da do do do do do da do do do do do da do
The Beauty Of Being Alone
Whether you're in a committed relationship, going through a breakup, or just not interested in love, we all need quality alone time.  I didn't really appreciate or understand this when I was in my early 20's and blinded by young love.  I thought spending as much time as possible with my boyfriend would make us get closer faster.  Besides that backfiring, I lost out on developing my own hobbies, making my own separate circle of friends, and good ol' soul searching.
Another thing I was foolish about was not making more out of my alone time when I was single.  Just because you're not seeing anyone you shouldn't feel that you can't do things that fall in the category of romantic dates like walking on the beach or watching the sunset just because you're by yourself.  I find that absorbing and experiencing the beauty and power of nature is actually a lot more impactful when you're alone!  You hear more sounds when there's no pressure or urge to speak to someone and you soak in more of your surroundings when you have the luxury to take as much time as you want.
I can be alone, yeah
I can watch a sunset on my own
Lemon Into Lemonade And Growing Flowers From Where Dirt Used To Be

You know that feeling when you paid to go see a movie that ended up being horrible and feeling like you wasted 2 hours of your life that you'll never get back?  Unfortunately some relationships can feel like that too!  But the good news is that once you can move on you'll realize how much wiser you've become and that good things can sprout up after the weeds and toxins are taken out of your life.  There are a lot of mean, crazy, and selfish people in this world but don't let them steal any more of your energy or happiness!  Look at the bright side of things and know there are plenty of good things waiting to sprout into your life.
Chatting on the phone
Can't take back those hours
But I won't regret
'Cause you can grow flowers
From where dirt used to be

Untemplaters do you have any favorite songs about relationships? When you went through a rough breakup, what did you do to cope and move on?