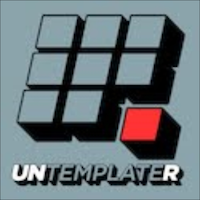 First dates are already nerve racking enough…don't sabotage the whole operation before it's began.  Of course every individual has their own pet peeves' and you certainly can't, nor should you try, to please everyone.  But I thought I'd focus on some general pointers that if done…will pretty much guarantee a second date phone call will go straight to Voice Mail.
Of course there are many more than 5, but these are some of the most common.
Poor Choice of Location:
Guys, have a familiar spot that you know will work well for a date.  If you've never been there…go on a recon mission before hand to scope out the scene or at the very least, read some online reviews and check out the menu.  Pick something that offers a wide variety of offerings of both food and drink, no not the Cheese Cake Factory.
There is a huge grey area between "Look at how pretentious I am by picking this French Bistro with 4 food choices and a bare wine list consisting of Organic Champagne"…and a "look how either cheap or uncomforming and cheap I am by selecting the dive bar that one website called hip".  The new place you've been wanting to try is great, but do a little research to make sure the atmosphere allows conversation and variety.  You want this to be a comfortable setting so you can focus on conversation.
(Bonus Tip: Avoid any area ANY ex may prowl.  Nothing is more pathetic than show casing your new date to be seen by your old.  They're not a pie at the local Bakers Square, no need for showing them off.  Besides, and trust me…your ex doesn't care anyway.)
Showing Up Drunk:
This should never even have to be mentioned, but a few of my dates must have not gotten the memo so I'll add it.  Instead of showing up hammered to your date, save him / her the grueling task of deciphering your mumbling slurs as English…and stay out at the party you were already at or better yet, try AA.
Showing Up Late:
Who ever asks for the date should be the first to arrive.  Fashionably late works well for a P-Diddy White Party, but it's rude for a date.  At best, you'll look like an uninterested a**.  At worst, you'll look like an uninterested a** who's date is now pissed off.   Having your date annoyed at you before it even starts doesn't help your odds.  It's basically the same as having Stevie Wonder pinch hit in the world series.  Sure he might make contact, but it's not going to be a hit.
Don't be on time…be early.   
(Bonus Tip: Order a drink so you're not just sitting there creeping out the bartender and annoying the hostess.  It also shows you can be comfortable and calm being alone in a social settings which shows you're less needy than a puppy.)
Not Being Dressed Up:
Save the witty phrased printed t-shirt for another time.  And NO, Ed Hardy (although perhaps expensive for a t-shirt)…is not considered dressed up.  This is a first date.  You're here to make an impression to hopefully get a second date.  The effort you put forward to look nice, shows you care about not only impressing your date…it shows you also care about yourself.
Guys, tuck in your shirt and wear a belt that matches your shoes.  Brown is not the same color as black, not even in low light.
Girls, lets leave a least a little to the imagination.  Showing up half naked just looks desperate and you want to leave him wanting more.  Guys like to wonder…let them.
Preconceived Notions:
I.E. Bad Attitude. I get it, you're not excited about yet another first date.  But if you already know the outcome before you ever show up…why go?
What if you're wrong?  What if you actually have fun?
Relax, you don't need to get married after a first date…you just need to enjoy the experience.  There is nothing hurt going out with someone you won't be seeing again.  At least now you know and you're another step closer to finding a great person.
Besides…worst case scenario is that you get to use the bad stories for a future blog.