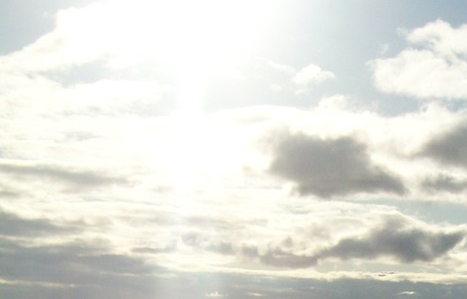 Preparing for the future should be fun and exciting, and the earlier you start the better.  By planning and getting ready for your retirement now, years or even decades in advance, the likelier your future will be stress free, kick back, and your family can rest assured you'll all be taken care of. Though it is not possible to know what the future will bring, a little bit of preparation can go a long way.
Want Kids?  They Want You To Have Life Insurance!
When planning for the future, one area that is sometimes overlooked is an unexpected early death. While nobody wants to think about the possibility of dying young, accidents and sicknesses can happen any time and are out of our control. Planning for the possibility that life is unpredictable and sometimes death comes before it is expected can help remove financial burdens from your family, especially if you have kids.
Obtaining life insurance coverage is a vital step in providing for family members, particularly when children are young and a spouse might not have the ability to support them alone if something happens.  It's not a fun thing to think about, but it is what it is.  If you want to have a big family, you're going to want a good policy so don't forget to include that in your budget and put it on your to do list now.
Two Main Types of Life Insurance
So if you want to get life insurance, what kinds are there?  The two main types of life coverage are term life and whole life.  Term life insurance is ideal for younger families because it provides funding in case the unexpected accident occurs, but it does not have the high costs of whole life. It is also possible to obtain a higher amount of cover because the chances of one of you passing away during the term are less common.
Depending on the coverage, it might only provide funding if a death occurs as the result of an accident or it might have limitations on when money is given to the family so know what you're paying for read the fine print before you sign anything.  A whole life plan has a higher premium amount, but it also guarantees money when the individual passes away. It does not have a set duration or term; instead, the coverage is made available throughout the lifetime of the individual.
It's Never Too Early To Start Planning And Saving For Retirement
Preparing for the future isn't just about providing peace of mind against accidents and death. It also requires planning for retirement. A lot of people expect to live well beyond the template retirement age of 62-65 and need to have a pension plan to help cover the cost of living expenses after retiring from a career.  If you living an untemplate lifestyle and want to retire much earlier than that, you really should take some time now and put together a plan.  There are plenty of options for self employed folks, so make sure to take advantage and start putting money aside each month.
If you're not your own boss, setup an appointment with HR or your benefits provider and ask what benefits you're eligible for whether it's a pension, 401k, etc.  Many companies offer a pension fund that employees can put aside money in each month.  The pension starts paying past employees on a monthly installment basis after they retire.  What will vary between plans are factors like how much was put into the fund, the position held within the company and the particular retirement policies of the employer.
Don't Let Your Mortgage Take The Fun Out Of Your Retirement
Just bought your own condo or a new house?  Congrats!  Hope you have a clear financial plan and the means to pay for it.  There are all sorts of mortgages out there and although 30 year loans are common, some banks and lenders have variations like 15 year and 20 year mortgages to fit individual preferences. By planning early and buying a home while you're still young, you should be in good shape to ensure your mortgage is completely repaid by retirement.  But not everyone can afford to buy real estate in their 20's, 30's so make sure to think about how your income streams will change over the life of your loan before becoming a homeowner.  Do you really want a mortgage hanging over your head in your 50's and 60's?
Planning mortgage payments varies widely based on personal financial situations. In some cases, it is best to pay every two weeks while other home owners prefer the standard 30 year, once a month mortgage.  Regardless of the payment plan, couples or individuals should look at the age they plan to retire and work on having it completely paid off by that time. This will ensure that the most expensive living cost, housing, is dramatically reduced in the future.  Don't let an looming unpaid mortgage take the fun out of your retirement.
Planning for the future is part of life. Taking time to work out the details now of house payments, accidental or early death and the financial needs that will come with retirement will make your retirement all the more golden.
Recommendations:
Check for lower insurance rates. Auto insurance is the second biggest expense to owning your car. Esurance is the leading online market place to help you find the most affordable and reliable auto insurance. They get you comparison quotes to make sure you're getting the best deal. You can easily purchase auto insurance straight from their website if you like what you see. It is very important that everyone gets at least basic liability car insurance. You can total your car and be fine. But if you total someone else's car and injure them, they can go after you for ALL your assets and wipe you out! Check for a better auto insurance quote via Esurance today.
Related Posts:
How To Retirement Early And Never Have To Work Again
How Much Should I Have In My 401k?