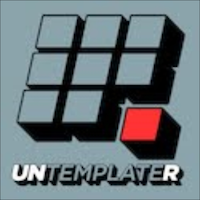 I was a child of the early 80's and I remember growing up with Teenage Mutant Ninja Turtles and G.I. Joe's covering my bedroom floor.  At $2.99 a pop, the average G.I. Joe provided hours of entertainment, usually culminating with my mother yelling at me to put them all away in my toy chest.  I am not the only one with such memories, and those that want to relive owning such toys have created a market for toys from our youth.
Does toy speculation have merit as an investment strategy?  Keep reading and you will see how my favorite toy from my youth's value has outperformed the S&P 500 by a staggering amount.  I will even give you some tips to help get you started if you decide toy speculation can be a fun and nostalgic way to invest.
Case Study: 1985 G.I. Joe 3 ¾ inch figure – Snake Eyes
G.I. Joe's from the 80's are the example I will use for this article, but don't limit your mind to just these specific toys.  Did you have the original Star Wars action figures?  Or maybe you played with My Little Pony's while growing up.  Each of these has seen a staggering increase in value over time.
My favorite G.I. Joe from the day was Snake Eyes.  Everyone knows he was the most badass G.I. Joe.  Back in 1985 they released a 3 ¾ inch toy that often retailed for $2.99.   Fast forward 30 years from then and that same Snake Eyes in its box in mint condition is worth $600.  Yup, that's right, $600!  That's close to a 20,000% increase in value in "real" dollars.
In 1985, the S&P 500 sat at 165.37.  Today (or when I am writing this) it's at 1126.48.  That's a  681% increase in about 25 years.  That ain't bad, ain't bad at all.  But, compare that to the 20,000% increase that good 'ol Snake Eyes has seen, and the S&P hasn't done jack over the past quarter century.
Yes, I am using one of the most valuable original G.I. Joe's for this comparison.  However, it was possible to anticipate the craze for this toy.  After talking with a couple of G.I. Joe enthusiasts, they say they remember 1985 as a year where they were looking all over the place for that Snake Eyes toy, and couldn't find it.  The desire for the toy was rivaled by none other.  Then again, they weren't sold only in obscure hobby shops.  You could find them at any toy store, or even some convenient stores.  They were just popular.
How to become a Toy Speculator
I know none of us have our own Delorean with a flux capacitor to take us back to an alternate 1985 and snag us a bunch of these toys.  But, we do have the future, and a past that we can learn from.  Read on to how you can become a toy speculator in 5 easy steps.
Step 1: Get yourself a big plastic sealable container. This will be your treasure chest 30 years from now.  Make it big enough that you can add plenty of toys to it over time, but don't buy something too large that it takes up half a closet in your already cramped apartment.  A waterproof container is essential.
Step 2: Go buy some toys. That's right, go to Toys R Us.  Bring your child, friends, spouse, etc., spend some money and buy some toys!  This is actually a more difficult process than it sounds.  Don't buy crap.  Don't buy a lot of toys.  Pick something out that is likely to be timeless and may have a connection to the present day youth.  Think about movies that are being released these days.  Toy Story toys, Wall-E toys, Iron Man toys, Batman toys, things of that nature will be valuable again once time passes.  Be selective and think about what could have value in time.  If no one today is buying the Batman Attack Chopper that turns into a Water Ski, complete with Batman's squirrel sidekick named Toby, odds are no one is going to want it to buy it again in the future.
Step 3: Place the toys securely in your container. Make sure it's in a secure position that won't allow the corners of the packaging to be bent, curled, etc.  I failed to mention it earlier, but toys will have the most value in the future if they are in their original packaging and are in mint condition.  Possibly wrap them in bubble wrap and scotch tape prior to placing them in the container.
Step 4: Wait a long time. It's going to suck having that big box of toys around for a while, following you move after move, going into storage, etc.  But, that's why you were selective with your purchases and only bought one box!
Step 5: Strike while the iron is hot. When someone offers you what you feel is a reasonable return on your investment (which shouldn't be too much), you should feel free to unload the goodies you have held onto for years.  With so many online tools (message boards, craigslist, eBay, etc.) you shouldn't have any trouble discovering the value of your toys and ways to sell them.
Give it a shot
Now, toy speculation is not the standard way to invest.  However, it can be incredibly rewarding.  Additionally, this type of investing can appeal to all sorts of people; the collector; the nostalgic; the anal-retentive.  I wouldn't advise toy speculation being your only means of investing your money today with hopes of big returns tomorrow, but it could be a fun way to diversify your portfolio.
Lastly, think of pulling those toys out 20-30 years from now and showing your kids or your grandkids what was hip in "your" day.  There is nothing like seeing the wonder in a kids' eye when they hold something that is "old" and "retro".   That is a cool experience I hope to have some day.
You can now build your own comprehensive portfolio with Motif Investing for a low price of only $9.95. Fast Company ranks Motif as the #1 most innovative company in the world for 2015! Be your own fund manager and take control of your investments.