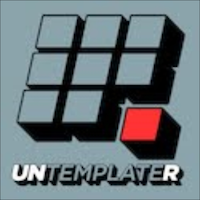 Many college students quite frankly would rather go to school on a Saturday morning than read or talk about personal finance. As a result, most college students have very minimal knowledge of the personal finance world. Most of the personal finance knowledge that gets filtered down to college students is simply nothing but BS.
The good news is that I'm here to reveal the truth behind financial BS that college students subscribe to. If you don't care much for the personal finance world and all of us weirdos in it, hopefully you will read this article and accept the truth behind certain "common" financial knowledge and beliefs:
Financial BS #1: I don't need to worry about money management today because I will simply make lots of money in the future.
The truth: You will definitely make money in the future but there is no guarantee as to how much money you will earn. There is especially no guarantee as to how much money you will actually save in the future. More money doesn't always equate to more savings. When my income first increased, I found that my lifestyle increased proportionally.
Why buy no name clothing when your salary allows you to buy designer jeans? This is the exact dilemma that many new college graduates will face. Instead of postponing your focus on money management until you are in the real world, get serious right now. Even if your salary is low, aim to save 5-10%. Twenty bucks a week doesn't seem like it's worth it but it will all add up and get you into the habit of saving your money.
Financial BS #2: I will worry about personal finance/saving money when the time comes.
The truth: By the time you reach the point where you should start worrying about saving money it's usually too late.
Let's be honest guys, shit happens. You could wake up next week and find out your girlfriend is pregnant. Your car can break down at any moment. In a blink of an eye, a very costly life changing event can happen.
You need to get a handle of your finances right now because when life throws you a lemon you will be able to deal with it (does anyone still use that expression?). When you build up your savings/emergency fund/war chest you'll feel less stress when shit happens. Sure you'll curse and complain but you won't have to worry about swiping your credit card to take care of whatever went wrong.
Financial BS #3: There is no time to work in college.
The truth: Are you kidding me? The only reason most of us are stressed out when working on assignments/studying for exams is because we have waited for the last minute to do everything. The rest of our free time is spent on video games, Facebook, billiards, and the school pub.
All college students can easily work a four hour shift in the evening or a spend a few hours before bed working on their new business venture. While fighting a grueling battle against my heavy eye lids and my comfortable bed, I'm working on a freaking blog article. I'm by no means a productivity expert nor do I possess the work ethic of Michael Jordan, yet I manage to get my shit done. If I can do it then anyone can.
And yes I've heard it all- life is short, college is supposed to be fun, who wants to work all of the time?, etc.
The bottom line is that if you want to make some money in college, control your debt, and save up, it can easily be done. While everyone else is complaining about how busy they are you can be making money.
Financial BS #4: The best way to pay for college is with student loans.
The truth: Not at all. There are thousands of unused college scholarships around the nation. There are bursaries and grants that offer financial assistance to college students. All you need to do is fill out a few forms and possibly write the occasional essay to apply for one of these forms of education assistance.
If none of the above options are available to you then how about working to pay off your college tuition? (see number 3) I work all year round to ensure that I do not graduate from college with any debt. I have friends that work weekends and during the summer time. If you want to mix in your education and work, then lookout for paid internships in the summer time.
However you want to go about it, using student loans to pay for college is an axiom that is rarely challenged. I'm here to destroy it. I'm not going to judge anyone that uses student loans to pay for college, but I don't want this to be the only option for all of you.
I'm here apart of this great site to help you get away from the template lifestyle and to challenge the norm.
Now I turn it over to the readers, what financial BS would you like to challenge?