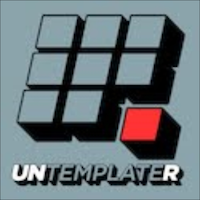 A friend told me the other day that he can't go a week without spending money. At first I laughed because, well, it's funny, but then I realized I used to be the same way. In fact, I couldn't have gone an entire day without spending anything! So one day during the good ol' Catholic season of Lent I decided to give it up – for an entire 40 days.
And when I say "gave it up" I mean I didn't spend a dime on anything at all non-essential. I could pay the bills, and get groceries and what not, but that was it. No shopping online or trips to Best Buy. No treating myself to all-night benders or fancy restaurant dinners – nothing. Unless, of course, I conjured up ways to do so gratis 😉
Now you may me asking yourself what the point of all this is, and the answer is simple – to see if you could do it. As untemplaters we're always trying to hack the rules and live on our own terms anyways, so why not take on another challenge? A challenge that will truly help you understand your spending habits and help grow your appreciation for the free things in life. It's crazy, and you're gonna get some shit for it when out with your friends, but whatever. If you could rock this you'll be that much closer to financial freedom.
So with that, I, J. Money, challenge YOU Mr./Mrs. Untemplater to a 30 day "No Spend" challenge!
You can tweak the rules to better apply them to your specific situations if you'd like, but the concept remains the same – NO SPENDING on anything non-essential. Things like:
clothes/accessories
electronics
lunches/dinners out
online purchases (Amazon, Woot, Guilt)
iPhone apps, lottery tickets, any other $1-$2 finds
Craigslist adventures
And on and on. I'm sure there will be things you'll say you can't avoid, but again use your own judgement and do what you have to in order to give this a shot. It was by far the most INFLUENTIAL thing I ever did to get my finances back on track, and I promise you it could only help.
Budgeting & saving is sexy, but there are just some things you really can't realize until you're in the thick of it all. So don't let any barriers hold you back friends – make it happen! At the very least, you come away with an extra lump of savings at the end of the month.