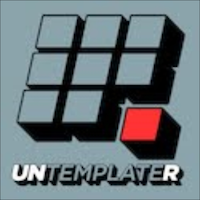 That's right, SPEND MONEY! It may sound weird coming from a personal finance blogger like myself (or the fact that I just wrote about not spending a dime for an entire month! Haha… ) but that's exactly what it's there for – to make your life more enjoyable.
The problem people usually have is that they not only spend on things they love, but they also spend on things they *think* they need, or even kinda-sorta-want/need but in the end really don't want.  And then they see their friends with something new & shiny and they have to have that too!  That's way too much spending with not enough limiting.
If you want to be both happy and financially secure, you've got to better prioritize where your cash is going. Wanna roll around in a nice Benz? Great!  Don't spend so much on housing when you use 10% of that 4 bedroom home.  Want that $5,000 Super Computer Deluxe? Sounds good! Just stop blowing your money on dining out just because you're lazy.  It's all about asking yourself whether this stuff is indeed important to you, or if you're just used to spending the money out of habit.
And truth be told, it really doesn't matter *what*, exactly, you spend your money on – just that it's going somewhere important to YOU.  I could personally care less about a fancy pants computer (so I blog from a 5 y/o laptop), but I very much enjoy traveling.  This year I'll spend anywhere from $3,000 to $5,000 roaming around the world because that's what's important to ME.
It's a pretty simple concept if you think about it, you just have to work on putting it to use. Look over your bank statements this week and see if there's anything on there that really doesn't get you excited (bills, of course, don't count – but you can certainly try and cut back on them!). If you find something – and there's always something – eliminate it.  Or return it, or stop it from happening every month. You get the point.
Slap a post-it-note on your credit card if you have to, and write "do I really LOVE this?" on it.  If you do, carry on.  But if you catch yourself hesitating, take a few more seconds and make sure it fits in with your goals.  It's not going to stop you from buying everything, but overtime it'll at least help make your decisions go faster.
When it comes down to it, there's nothing wrong with spending money – just with spending it on stuff you don't care about. Do your best to weed out the crap in your life and focus on what's important.  The money will still be gone, but at least you enjoyed yourself 😉