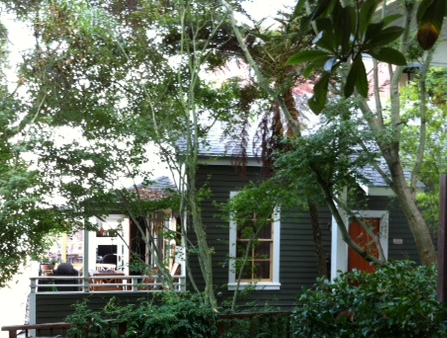 We've all heard one form or another of the old British saying, "An Englishman's home is his castle," but what if your house is more Amityville horror than Alnwick Castle?
That's doesn't mean that blood has to be oozing from the walls or that your basement resembles a dungeon, you may just find that there is a wealth of harmful bacteria or life-threatening carcinogens lurking in the most unlikely of places.
So nothing at all to worry about really…
With all the time we spend at home, especially those working remotely, wouldn't you want to make your pad as close to a sanctuary as possible?  Check out these 7 easy ways to make your home a safer place to work and relax.
1. Wrinkle Free Clothes & Linens!
The cause: Did you know wrinkle free fabric typically contains formaldehyde?  Yep, it's that nasty stuff you smelled when you were dissecting a frog in science class and is carcinogenic. The US doesn't regulate formaldehyde levels in clothing so chances are high the labels aren't informing you.  If your skin feels itchy or you develop a rash after contact with wrinkle free fabrics, formaldehyde could be the cause.
The cure: Wash wrinkle free fabric thoroughly before use helps reduce skin irritation.  Better yet, buy organic cotton fabrics.
2. Dishcloths and sponges!
The cause: You may think that your kitchen sink area is one of the cleanest parts of your house, after all, it's where you clean your dishes and is regularly wiped down. But, it's probably home to a spore-ridden sponge or dishcloth that can harbor over 100,000 bacteria per square inch. Gross! To put this in perspective, that's more germs than you'd usually find on a toilet seat!
The cure: Frequently disinfect dishcloths and sponges by throwing them in the dishwasher and replace them regularly.  Some people suggest putting sponges in the microwave, but you can easily burn yourself and even risk setting your kitchen on fire, so I don't advise it.
3. CF Light bulbs!
The cause: We've all heard about replacing standard light bulbs with eco-friendly bulbs.  Just be extra careful when handling compact fluorescents, as should you break one it will release mercury vapor, a neurotoxin that attacks the nervous system and is known to cause kidney trouble.  It's especially harmful for kids.
The cure: Don't rush when fitting and removing CFLs. Wear gloves, hold the bulb at its base – not by the glass, and gently screw it in, never force it!  And please don't chuck the old ones in the trash.  Place them in their original box and check with your local waste management company for disposal options.  A lot of hardware stores accept drop offs.
4. Pipes!
The cause: Water pipes and air conditioning systems carry a whole host of hazards including lead poisoning.  Even if your pipes are not made of lead they can still cause problems as water pipes and air-conditioning systems are breeding grounds for Legionella, a bacterium that can cause Legionnaires' disease.
The cure: Unfortunately, if the pipes in your house are made of lead the only solution is to get them replaced.  So do your research before buying or renting a new house.  To rid your pipes of Legionella risk, flush out the system every three months by cranking up the hot water system and running the taps for ten minutes. This will scald and help remove any harmful bacteria.
5. Aluminum pots and pans!
The cause: They're light and heat fast but can be a health hazard as the aluminum can filter through to your food during the cooking process.  If ingested it can cause osteoporosis as well as liver and kidney damage. There is also evidence suggesting aluminum could be a contributory factor in Alzheimer's disease.
The cure: Easy solution is don't use aluminum cookware. There are many alternatives like stainless steel, cast iron, and porcelain.  Replace nonstick pans if the coating has been scratched too.
6. Vermin!
The cause: Rats! Mice! Cockroaches!  Yuk.  These pests live everywhere but thankfully, are largely nocturnal and stay away from humans. But they carry all sorts of nasty diseases and if rats or mice chew through your cables and wires it's a huge nuisance.
The cure: Empty your trash regularly, clean up spills right away, and avoid leaving pet food lying around. Also try not to stack up newspapers, magazines or cardboard boxes.  Look for cracks and holes along your walls and seal them tight.  If you still have issues hire a pest controller.
7. Asbestos!
The cause: Many houses built prior to 1980 have asbestos in ceiling and floor tiles, insulation, roofing, and joint compound.  Prolonged exposure can lead to inflammatory lung conditions and cancer, and the symptoms may take years to develop.
The cure: Get a professional inspection and never attempt to remove or dispose of it yourself! A high profile death from asbestos exposure came in 2010 when Malcolm McLaren, legendary manager of the Sex Pistols and the New York Dolls, died of peritoneal mesothelioma. It is thought that his condition stemmed from when he was renovating a London shop in the 70s and smashed through some asbestos in the roof lining. If you think you've been exposed to asbestos, there are resources for you at Fight Mesothelioma.
So, even if you have found your dream home, be sure to follow the simple steps above to avoid it becoming a house of horrors!
Untemplaters, did you know about formaldehyde in wrinkle free fabrics?  What's the most dangerous situation you've ever had in your home or apartment?  Are you willing to pay more for chemical free products and organic fabrics?