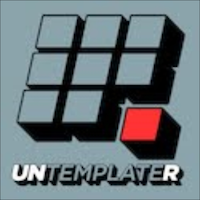 Having just wrapped up over three weeks of moving from one apartment to another, mobility is fresh on my mind. It's also fresh in the minds of many personal finance thinkers, who are once again considering renting as a very attractive alternative to buying.
People like renting for a number of reasons, including the relatively low and predictable costs, and the freedom that comes with a lease. It means you can move at will, leave the country, or explore different experiences.
I have to admit that I'm very intrigued by the whole idea, and my long-lived dream of owning a home has had some gentle breaking applied to it.
But then I moved, for a variety of reasons, not the least of which were cheaper rent and a better location. Both promised to save us a boatload of money every month, in hard living costs (rent, water, cable, power) and some of the more flexible things (fuel, daycare, and even groceries).
During the whole experience, my first move as a part-time personal finance writer, I began to notice a few things:
The moving process, which lasted a little over three weeks, was more physically and emotionally challenging than any before, particularly with our new baby.
We ate out more than usual, because of a lack of our regular food source (well-stocked fridge), our usual supplies (knives, cutting boards, plates), and time (which was spent unpacking and carrying things from place to place).
Every home presents new challenges: from new window curtains, to furniture that is either too big or too small, to kitchen appliances that are either duplicated or needed anew (in our case, the microwave). And if you're design-biased, like we are, you'll want to paint every new place you move into.
There are little costs, the things that added up much quicker than anticipated, like shower rods, fridge filters, and closet supports.
There are costs associated with moving itself. In our case, we relocated only three miles, and had family to help, so there was no need to hire movers or rent a truck. But we had to pay the gas for many moving trips, buy people lunch, and thank others with gifts.
The utility company, cable company, and others wanted to get paid for reconnecting our service, too!
Our old and new leases overlapped by about two weeks, both by necessity to secure the new apartment and to…once again…maintain our sanity. That meant two weeks of double payments for utilities and rent!
In addition to all the hard costs of moving, three weeks of our lives and 95% of our flexible time was spent on moving activities. Could that time have been better spent? What is the opportunity cost?
It turns out moving is a lot more expensive than I ever cared to realize in the past! Are all these expenses worth the ability to lead a more mobile lifestyle, one filled with options, rather than being "settled down?"
I think there are two major counter-arguments to my line of thinking that most people would think of immediately:
But I don't move that often, I just like the option. True, but the average person moves something like 16 times during their lifetime, and that includes stable homeowners. Can we ignore the reality of averages?
I can "frugalize" my mobile lifestyle. Also true, but you can equally frugalize a non-mobile lifestyle. If you can cut 30% off your living costs, then you can do it in any setting.
Is a simple rent vs. buy analysis too straightforward for the realities of life? I think so. It would be foolish not to include the true cost of mobility in our abstract calculations.
What do you think?