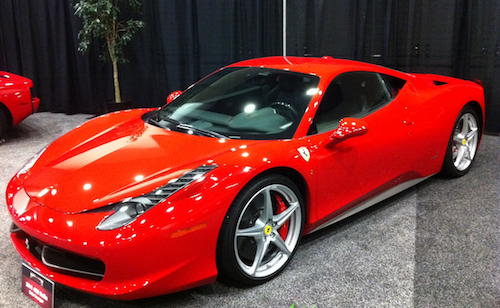 I've long held the belief that there's much more money out there than we know.  This belief is a large reason why I think the underbelly of the economy is fine as consumers are cashed up.  Therefore, it's with no surprise that CNNMoney highlighted a list of excellent young super-savers who have amassed tens of thousands of dollars while still in school.
The one person that stands out the most is Grace Goldoni, who says she's saved $300,000 from age 11 until 18.  Saving $43,000 a year after tax is an incredible feat at any age, and in any country.  When I was 18, I think I had an unimpressive $2,000 to my name!  At least I had an ancient hatchback with a broken muffler and a discolored driver's side door to pick up the ladies in college!
To save $300,000 means you have to make about $400,000 or more in gross income before taxes.  Doing the math, Grace made an incredible $58,500 or more a year since age 11 and saved 100% of it!  Some of you may be thinking that there must be a typo, and that $300,000 should really be just $30,000.  I was thinking the same thing as well, but the CNNMoney article has been up for over a month now, long enough for them to fact check and make sure she's being truthful.
Would you put your name and face out there and not speak the truth?  I wouldn't and I'm sure none of you would either.  Therefore, we can assume Grace really did save $300,000 from baby sitting, tutoring, and selling textbooks.  Perhaps she had a little help from her parents and relatives as her profile says, but it can't be more than 50%, otherwise, that would dilute the point of her working and saving money.  And let's say her parents and relatives did give her 90% of the $300,000, saving $30,000 by age 18 is still impressive!  Grace and the parents of all these young folks should be applauded for instilling work ethic and thrift in their children.
I'd love to hear your excuse for why you aren't saving more?  My excuse for not having that much by 18 was because McDonald's, licking envelopes, moving boxes, and temping only paid me $3.25-$4.5 an hour and I proceeded to spend at least half my earnings on girls and fixing my beater!  Furthermore, I don't think I was legally able to get a work permit until after age 14, so she had a head start.
Grace Goldoni is a true Untemplater by doing what not many, if anybody can do by age 18.  Do you agree?
Photo: A Ferrari Italia at the SF Auto Show by Sam.  What you can buy with $300,000.  You can also buy around 295,000 cheeseburgers after tax from McDonald's as well.   Yum.
Disclaimer: I cannot verify the veracity of CNNMoney's article profiling Grace Goldoni and her savings amount and have provide my own opinion based on the numbers.  The purpose of this article is to highlight what hard work and saving at an early age can do for one's finances.
Regards,
Sam