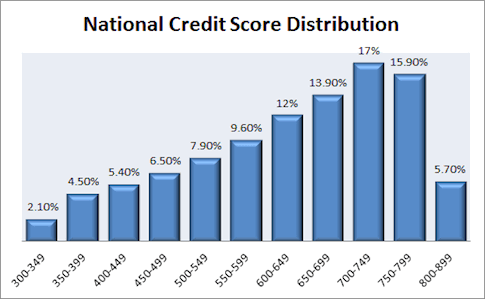 Everyday I'm bombarded with offers by companies who want me to write about their products. Most of the time, I decline because I just don't know enough about their product to make a balanced recommendation. There's always good points and areas of improvement in anything that is created. What fascinates me the most is understanding how companies make money.
Free credit score checks are quite ubiquitous on TV or online nowdays. I've always wondered how the companies can make money if everything is truly free. After discussing with another company who offers free credit score checks, I understand completely.
HOW FREE CREDIT SCORE COMPANIES MAKE MONEY
* Free requires action. The companies are telling the truth that getting your credit score really is free. But, all good things come to an end and you only get your free credit report for a certain period of time. If you continue to get your credit score after the free period, your credit card will be charged a nominal sign up fee for which you agreed upon. It's usually not much e.g. $19. The fee is for credit monitoring service where you will get notifications if something significant changes on your credit report. It's not a bad idea if you've had bad reports before or are currently looking to take out a large loan for a home. It just costs money.
* Your sign-up costs them money. If you really want to feel good about your free credit score, know that every time a company contacts Experian, Equifax, and TransUnion, they get charged a couple bucks! That's how the credit agencies make their money, otherwise how else would they make money if everything is free.
* Customer lifetime value. If you work in sales or went to business school, you'll hear all about customer lifetime value (Harvard case study). The idea is that one should look beyond that first transaction, and look at the entire customer relationship to understand the true value. If a customer trusts Target after buying some socks, he might return to not only buy socks, but shoes, shirts, sweaters, kitchenware, furniture, and toys. I spoke to a 27-year veteran real estate agent who has bought and sold homes for three generations of family members so far.
* Opt-in. Because you are opting in to getting your free credit score, you are also opting in to get contacted by other potential products the company may offer as well. From a customer's stand-point, it's not bad if these products can really help improve your overall financial well-being. For example, one company gives you a free credit score and then does an analysis of your finances based on the credit report. Through the analysis, they might offer a mortgage referral, or better car insurance that is hopefully the most relevant and best product financially for you. This is Mint.com's business model. They are a lead generator for other financial products after you've aggregated your finances.
WHY I CHECK MY CREDIT SCORE ONCE A YEAR
I have been screwed over BIG TIME by Pacific Gas & Electric for a $8 bill from years ago which slaughtered my credit score by 100 points. I had no idea until I was denied my mortgage refinance 5 years later in the 80th day of the process. I was livid and wrote an entire post about the debacle to finally get everything rectified.
If I knew my credit score beforehand, I would have done everything to fix the score BEFORE starting the mortgage refinance process so that I was assured the best mortgage rate I could get and not risk having things fall through, which is very common these days. I was at risk of losing $300-$350 a month in interest savings, or roughly $20,000 worth of savings over my 5 year ARM thanks to poor credit I didn't even know I had.
I've always thought I had perfect credit since I've always paid my credit card balances, mortgage payments, and all other debt obligations on time and in full. I've got various lines of credit with 10 year histories as well. Little did I know that a stupid $8 late utility bill could crush my score from 790 down to 690.
CONCLUSION TO GETTING FREE CREDIT SCORES
Whenever I look at something that has the word "free", instead of looking at the offer suspiciously, I try and understand their business model. When companies approach me about highlighting their offers, I ask specific questions about how things work over the phone, do my own trial, and talk to them face-to-face if possible.
There's always a catch to any good offering, and now you know that the catch to free credit score checks is that you must cancel within an allotted period of time, otherwise your credit card will get charged. It's not the worst thing because at least you get your credit score snapshot, and one month of credit score monitoring if you forget to cancel before the grace period is over.
I'm always surprised to see some people on the internet complain when they see an ad or an offering. It's as if they think there's no effort or cost to producing content, buying equipment, and keeping servers up. As a landlord, borrower, and lender, I'd much rather have the three large credit score companies exist than not exist at all. I'd also much rather have the internet and see ads than have no internet either!
Recommendation
* Check Your Experian Credit Score Today For Just $1: With identity theft rates rising like crazy, protecting your credit score is more important than ever. For only $1 you can check your latest Experian credit score straight from their website. It's best practice to check your credit score and report every month to  monitor your information and make sure no one has opened new credit lines using your identity. It's also a good idea to see what your credit score is on a regular basis before applying for a loan. If it's below 720, you won't get the best rate, but at least you can spend time to improve your score. Furthermore, 1 out of 4 credit reports have errors, negatively affecting one's credit score. Check your credit score today.
Regards,
Sam