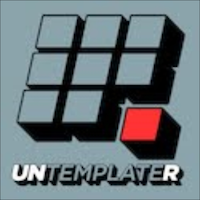 As a twenty-something it's really easy to give in to the financial peer pressure that surrounds us in many different ways on a daily basis.
Your family members all buy new cars. Why would you want to purchase a used vehicle?
Your friends go clubbing every weekend. Why would you want to stay in?
Your co-workers go out for lunch every day at work. Why would you want to brown bag your lunch?
If you're old school you call it, "keeping up with the Joneses." Regardless of what you want to call this phenomenon, it's detrimental to your financial health.
How can you deal with financial peer pressure?
Set financial goals.
Do you want to make out your 401K contributions? Do you want to build a $2,000 emergency fund? Perhaps you would like to do something a little on the enjoyable side, such as, travel the world or move somewhere different? Whatever you want out of life it's important that you set financial goals to help you get there. We all know that a goal is like a dream with a deadline. Finance goals are no different.
Keep your goals visible.
Anyone can write down a bunch of goals on a piece of paper. The challenging part is keeping these goals in your face on a daily basis. Nobody likes to do this simply because it's much easier to set goals than to actually struggle attain them. It's also very demoralizing when a few months go by and you realize you're no closer to your financial goals.
A little mental hack that works for me is to place my goals at eye level on the wall where I usually use my laptop. As I'm typing away I will look over to see my goals starring right at me. Sometimes this reminds me why I'm still up at 3 in the morning writing a blog post. Other times it'll annoy me to the point that I want to rip the paper off the wall.
If you're into The Secret or other positive-energy-you-can-do-it-type thinking then you can take this one step further. Find an image or two that best describes your financial goals and keep it visible. This can be a picture of your dream home, destination you would love to travel to, or a car you want to buy in the near future.
If positive thinking just isn't your thing (which is cool) then there are more tips below for you to avoid financial peer pressure.
Change social circles.
If the only thing you have in common with your current social group is that you enjoy getting completely wasted on the weekends, then maybe it's time you switched it up. I'm not telling you to ditch your friends or to become anti-social. However, there's a major difference between long term friends and people you drink with. Believe me I have experienced this first hand. I went from associating with a large group of friends to a small, tight-knit group of guys that know each other really well. We all understand each others financial situations. We are conscious spenders. We are not by any means "cheap" but we do plan our spending ahead of time.
Does your social circle apply financial peer pressure on you? Do you find yourself spending money and feeling like shit after? If so, then I think it's time you moved on.
Rid yourself of the lavish lifestyle.
I have friends from college that are completely immersed in the whole socialite atmosphere. They associate with people who they clearly don't consider to be true friends, they spend money they don't have on going out, and instead of doing something productive they focus their energy on living an unrealistic lifestyle.
I don't know how to put this nicely so I will just say this- get your ass out of this fake world. Find friends from school with similar career ambitions. Hang out with people from the gym or a sporting team that share similar goals. Get away from socialite crowd and associate yourself with ambitious individuals.
It is easy to get caught up in the lavish lifestyle when you're young because quite frankly, who doesn't want to experience the finer things in life? The problem is that there is nothing extravagant about having outstanding credit card debt as the big 3-0 gets closer and that wedding that you were never supposed to have is being now being planned.
How do you deal with financial peer pressure?