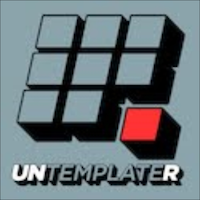 For almost 2 years I've been paying attention to my money and trying to better my financial situation. For almost 8 months I've been writing about personal finance.
Still, the word asset allocation scares the crap out of me and if you asked me to explain the makeup of an aggressively allocated portfolio, I would fail miserably. I'm 23 and don't care about predicting market trends, hot stocks, and government bonds.
But I still save for retirement through a Roth IRA because I ignored the noise and allowed myself to not be perfect. I opened my Roth in 2007 and went with the Vanguard Total Stock Market Index Fund – a broad fund made up of 3,000 stocks that allows me to own 3,000 little pieces of the market.
Is this the perfect allocation for my age and income? Probably not.
But if I would've tried to find the perfect asset allocation I would've spent months researching different funds, became discouraged by the contradicting opinions and amount of information, and resorted to a hole only to maybe think about investing again in 10 years.
By that time I would've missed the compound interest boat which takes off when you're 18-26 and only leaves the port once.
Ignore the Noise
If you allow yourself no room for error, you'll fail.
We know that the more choices there are (i.e. stocks, funds, etc.), the less likely we are to actually make a decision (i.e. open an IRA and purchase a fund).
So go with the easiest, most simple, and arguably safest investment for young people – or people who know almost nothing about money – the index fund.
The fund I chose is a great start, along with the Vanguard 500 Index Fund, or a target date retirement fund.
People will argue you're bare-bones decision and will reference future tax brackets, the inefficiencies of index funds, or how annuities will blow index funds away.
Nod your head politely, and ignore them. Don't let their noise pollute your decision.
Your Money Needs Momentum
The key is to start now and use your money's momentum to improve your situation later on. Every day you wait, you're losing the power of compound interest, and hurting your bottom line with procrastination.
Once you've made the initial fund purchase, the hardest part is over. Now, funnel the maximum amount into the fund every year and you're good to go.
Eventually, as you're money grows and you develop into full-fledged adulthood, you can start fine-tuning your portfolio and learning more about what asset allocation fits your needs. It'll be exponentially easier to do this when you're 30-35 and have $50,000 in retirement savings. You'll have built up some momentum, gained confidence, and want to take your money to the next level.
85% Is Always Better Than 0%
Some people follow the mantra "if you're going to do something, do it right". But money's different. The majority of people are naturally conservative with money and would rather make no decision than the wrong one.
If you try to hit a grand slam when you're starting off with your retirement savings, you may never swing the bat and make a decision.
Follow the new money mantra of, "I'll do it 85% right, and concentrate on the other 15% when I have a sizable nest egg and am ready to throw myself into asset allocation and bond specifics."
And you know what, if that time never comes, that's totally fine. Getting an 85% grade on your retirement savings will be more than enough for you and your family, and still put you in the Top 10% of your class.
Related Posts:
How To Retirement Early And Never Have To Work Again
How Much Should I Have In My 401k?
Personal Capital Review With The CEO
Updated for 2015