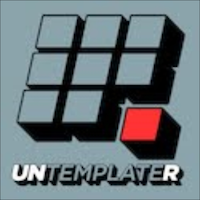 One of the most difficult challenges for would-be untemplaters is money. If you're not holding down a steady, 9-to-5 job, how are you going to pay your bills? Even if you're backpacking on a shoestring through a foreign land, you'll need cash for food, transport, and a bed every so often, right? It's fair to say that in a commercialized world, most of us will need some money.
The potential of an initial drop in income can put a would-be untemplater off, but it shouldn't. When I first considered dropping back my working hours to three days a week so I could draft a novel, a quick look at my budget showed that I could pay all my expenses on half my salary. No kidding. Okay, so I didn't have much left over to play with, but once I'd worked at this reduced rate for a while, I found that I was much happier with more time to pursue my dreams, even if it meant less money in the bank.
Does Untemplating Equal Poor?
Look around the web and you'll come across many untemplaters who have established their own independent incomes and are doing very nicely. Untemplating doesn't mean destitution, but even if you're particularly entrepreneurial, the early days can be tough financially.
I think the biggest financial question for the would-be untemplater is: how much do you really need? Beyond actually keeping the wolf from the door, income can be a status symbol, it may translate somehow to your own sense of worth or contribution, it may give you a sense of security. If you can let go of these superstitions, you'll see your income for what it really is: dollars.
How many of those dollars do you actually need? Establish a remote working income, go to live in a country where the currency you earn buys more than it does at home, and suddenly you'll increase your income's value — and potentially, what you get out of life — substantially. Or march to the beat of the decluttering drum and simply spend less: look at the essentials in your budget, as opposed to the luxuries, and you might find, as I did, that you can live a more fulfilling, happier life on a fraction of your current income.
See Your Income Differently
Here, to get you started, are some less-conventional ways to look at income.
All I need is enough to pay my expenses. I might work enough hours for someone else to cover those expenses, and spend my off time working on my own projects. Every so often, for a little more cash, I'll do a freelance gig.
I'll work periodically — for instance, taking contract or seasonal work, to save money — then take time out to travel, pursue my own interests, participate in volunteer positions, etc. When the money runs down, I'll go back to work for a bit to save enough to fund my next time out of the work force.
I'll establish a business, so I control the hours I work, and use that to fund my untemplated lifestyle. By earning remotely, or with clients I establish wherever I'm located, I'll be able to fund the lifestyle I want.
I'll set up incomes from a range of different sources (casual work, my own business, an investment, and so on) and plan the associated commitments around my dream pursuits.
These are just a few ways in which income can fit into an untemplated lifestyle. How does it fit into your life?