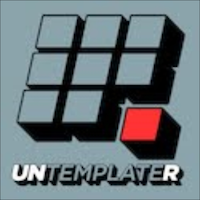 Are you currently enrolled in your employer's 401(k) program?  If not, you should be.  And you should also be contributing *at least* up to your company's match.  You know why?  Because they're giving you FREE MONEY!
That's right my friends, no gimmicks, no ploys, no broken promises (like you get from the opposite sex) – just free money for doing something you should already be doing anyways: investing in your retirement.
The 401(k) is your best friend, and one of the easiest tools you can use to build up that nest egg.  Before you can get started though, you've gotta hit up your company's HR department and get a few facts in check:
What percentage of your salary does your company "match?" Or in other words – how much FREE money will they give you just by contributing to your retirement account? If they say 3%, great!  If it's 6%, even better!  What that means is that for every 3% or 6% of your salary you put away into your 401(k) yourself (something you SHOULD be doing anyways), your company will double it! Just like that. And the beauty of it all? It doesn't require any extra work on your behalf! Once you get 'er up and running, you can be as lazy as your good heart wants.
How long do I have to wait until it's fully "vested?" This shouldn't stop you at all from contributing, but I do have to mention this as it's an important variable here.  All that "vesting" means is that there is a time frame as to when you can say that $xxx.xx amount of dollars they give you is 100% yours. It basically ties you to the company and makes sure you're not just gonna take that money and run as soon as they give it to you (believe me, people have tried). If they say it's 50% vested over 2 years, and 100% vested over 3, that means you'll get to keep 50% of your free (matched) money after 2 years, and all of it after working there for 3 years.  That part's pretty $hitty, I'll admit, but at least it's still free.  And, of course, you get to keep all of the money YOU invested no matter when you leave – it's yours forever.
It's also important to note that the more you contribute to your 401(k), the less taxes you have taken out of your paycheck! So not only are you getting all this free money, but you're skirting the taxes on it too (at least for now – you'll have to pay the taxes later when you're old and wrinkly, but the more you accumulate the more it snowballs and gains all that compound interest). Let's say the 6% you're contributing comes out to $50 bucks a paycheck. Awesome. You've got $100 going to retirement! ($50 of your money, $50 of your company's)  Now let's say you ignore me cuz "I don't know what I'm talking about." Well, not only will you NOT be getting that extra $50 for free, but you won't even be getting the original $50 either! Instead it gets taxed just like the rest of your paycheck, and you're now left with only $33 (based on a 35% tax bracket). Horrible!
So what'll it be my friends?  $33 now, or $100 later?  If it's not the simplest decision you've made today, I don't know what else to tell you. Take a stroll down to human resources and make it happen. You might notice the difference in your paychecks at first, but I swear you'll forget all about it in no time. And you can thank me by buying me a beer later 😉
Run your 401k through Personal Capital's 401k Fee Analyzer!
Updated for 2015