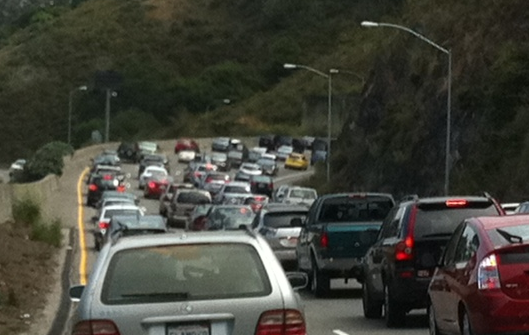 Car insurance is not cheap.  The average American driver spends more than $1,500 per year on it.  But most people don't make enough of an effort to lower their rates.  Shopping for insurance just isn't a priority and certainly is not how most people want to spend their precious free time!
But would you go over to your nearest car dealer and pay $15,000 for a car without comparing prices or shopping around?  Of course not.  And think about this – if that $15,000 car lasts you for 10 years, you could likely spend about the same amount during that time for insurance, and don't even get me started on gas expenses.  Who wants to throw money away on insurance like that?  Certainly not me.
That's why it's really worth taking some free time away from the TV and the pub to research and shop for some cheaper insurance.  Even though I'm sure you'd rather be out with friends instead of being at home shopping for better car insurance, take the time to do it because you'll actually improve your future free time by saving money.  Just think, if you can save $400 per year off of what you would have been paying, that's $4,000 in savings over the course of a decade!  Ok, so not everybody keeps the same car for 10 years, but you get the idea – the savings really do add up.
Here are 3 ways to tell you are paying too much for car insurance:
1.   You don't shop around and compare rates.  Sure, it is convenient to go with the local insurance agent that you have been with forever, but you are doing yourself a disservice in terms of saving money.  Many agents are exclusive to one company so they are not out searching the insurance marketplace to get you the best deal.
Rates are also constantly changing so it is a good idea to shop for insurance at least every six months, if not more, especially if you are paying more than $1,000 a year for auto coverage.  Don't expect your agent or company to tell you that rates are lower because it won't happen!
Buying online is a great way to cut out the middleman agent, compare current rates from multiple companies, and save.  You just enter your basic information, the amount of coverage you wish to purchase, and quickly receive no obligation rate quotes.  The online marketplace also breeds good competition as all the major insurance companies are competing for your business.
2.   You haven't changed insurance companies in years.  Even if you have one of the best auto insurance companies around and are completely satisfied with them, this doesn't mean you can't change carriers.  There are more than a few high-quality auto insurers out there, and it's easy to find reviews online from current and prior customers to give you an idea of what their customer service is like.
Don't feel obligated to stick with your current company just because they've treated you well.  While service is important, you should carefully evaluate whether it is worth it to pay one company several hundred dollars more a year than its competitors for the same amount of coverage.
3.   You haven't canceled your insurance policy prior to the expiration date.  One of the great things about car insurance policies is that you can cancel them and change carriers at any time and get a full refund, unlike so many other purchases we make.  Also, there's no cost associated with switching to another insurance company.  Drivers should never just wait until their policy is about to expire to shop for a new policy.
If you can avoid these three ways to tell you are paying too much for car insurance, you will likely be on your way to saving hundreds of dollars per year off your current rates.  And in today's economic climate, this can make shopping for car insurance downright fun!
Recommendation:
Check for lower insurance rates. Auto insurance is the second biggest expense to owning your car. Esurance is the leading online marketplace to help you find the most affordable and reliable auto insurance. They get you comparison quotes to make sure you're getting the best deal. You can easily purchase auto insurance straight from their website if you like what you see. It is very important that everyone gets at least basic liability car insurance. You can total your car and be fine. But if you total someone else's car and injure them, they can go after you for ALL your assets and wipe you out! Check for a better auto insurance quote via Esurance today.