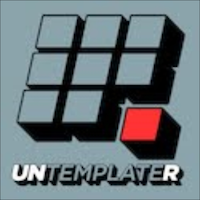 It was four years ago. I was 18-years-old and dying to get my first car. I drove my family's old 1995 Ford Windstar van around for a couple years. We called it the Great White. I never considered it "my" car, and it definitely wasn't cool. It was in crappy condition, and if I wasn't constantly guiding the steering wheel, it would turn sharply to the left. I couldn't wait for something less ugly, and something I could call my own.
I scoured online for deals on used cars and finally came across a 2001 Mazda 626 for only $8,000. First of all, it was a car, not a van. Second, it had a freakin' sunroof. It was awesome.
The next day, my dad and I went into the dealership, and thank God, my baby hadn't already been sold. We did the normal test drive, filled out paperwork, all that exciting stuff. I thought she (I named her Marge, the Mazda) was mine. The salesperson came back and punched me right in the gut. You have no credit history, he told me, we can't extend you a loan.
I was crushed. I had prepared for this moment for months. I even had $1,500 saved up for a down payment. After much pestering, complaining, and whining, my dad decided I responsible enough to make the monthly payments (who the hell knows how he came to that conclusion). He ended up cosigning for me. He rescued Marge and I's young relationship.
That was the beginning of building my credit score to 770, where it's at today. Now, I definitely don't profess to be a personal finance guru, but I do think having a credit score of 770 is an accomplishment for a 22-year-old college drop out.
Follow these four simple steps and, before you know it, you too will have a sky-high credit score.
Number one priority: Educate yourself. Most (not all!) Gen Y's are clueless when it comes to personal finance. We have no idea what affects a credit score. I was really into personal finance at that time. I devoured books, blogs, websites, everything. I loved reading about saving and debt payment and investing (God, I'm such a freakin' loser). I knew what needed to be done to increase my credit score.
Make paying off debt your priority. My car loan for Marge broke down to $199 for 48 months. I made WAY more than the minimum payments for some months. Occasionally, I would make thousand-dollar payments. My goal was to pay off that loan as quickly as possible. Force yourself to make that extra debt payment before you blow $75 on dinner and a movie.
Spend less than you make. One of my favorite bloggers, Everett at Far Beyond the Stars, is a huge promoter of the 30-day rule. If you find yourself itching to buy, write it down. Wait 30 days before you make a decision. Chances are you won't want it after 30 days.
Get a credit card. Gasp! I said the C words. A lot of people think credit cards are evil. You will spend yourself straight to hell, people tell you. Ignore them. Once you build a strong foundation, you are ready for a credit card. BUT, you must promise me you will follow these two simple rules: 1) Pay your balance in full every month and never miss a payment. If you carry a balance, you're giving free money away (in the form of interest) to the credit card company. If you haven't been watching the news lately, credit card companies charge OUTRAGEOUS amounts in interest. Don't let them take your money. 2) Don't use up too much of your available credit. The general rule of thumb is to never use more than 30% of your available credit. Credit score companies frown upon this because it looks like you're spreading your money too thin. If you follow these two simple rules, your credit score will rise in no time.
There are countless benefits to having a great credit score.
My friend and I both got iPhones when they were released. He had to pay a $500 security deposit because he didn't have any credit. Guess how much I paid? That's right, zero.
I moved into an apartment two months ago. I scored a 9 out of 10 on their credit rating system, which eliminated my security deposit. The only reason I didn't score a 10 was because I had no rental history. Also, no security deposit for cable TV, internet, or utilities.
I bought a new car recently (Marge will always be my first love) and qualified for their best financing (without my dad's cosigning!) of 2.9% APR.
Building up a pristine credit report and raising your credit score may be hard work in the beginning, but it's so worth it. You can save huge amounts of money with a high score. Follow the tips in this article and you'll be saving money and livin' the good life in no time.