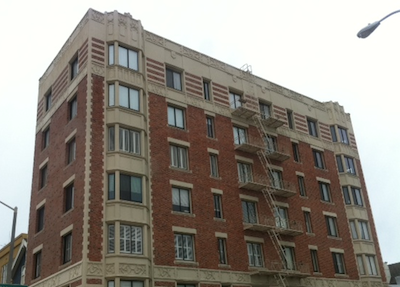 A combination of tonsillitis and a chronic staff shortage has railroaded me into a week of working at home, something which, on the face of it, I thought I would take to like a frog to the throat.
After all, what's not to like?
Working from home takes away the daily commute; the stop-start drive to the office, the crowded train, the life-threatening cycle ride, the need to mix with a half-dead public or, even worse, a thoroughly enthusiastic public who can't help but share their life story with you…at 7am…on a wet Monday morning!
You can fall out of bed and straight into your office, or even take your office to bed with you…which is something that one of my co-workers tries to achieve every Friday night but that's another story!
Away from the office you can make a cup of tea without having to make one for ten other people, you can watch that Seinfeld box set (again) whilst you number crunch, there's no-one lingering at your desk asking "Can you just…" and you can have a hot meal at lunch time that doesn't cost 50% of your daily wages.
And working from home, or telecommuting to give it it's slightly call center sounding name, also negates the need to mix with your colleagues. Obviously that includes the ones that you actually like, but every silver lining has a cloud as the saying doesn't quite go.
It also appears that working from home is a growing trend as the number of people working from home has risen from 12.4 million in 2006 to 17.2 million in 2008, the last time a comprehensive study was carried out on telecommuting.
However, telecommuters still only account for around 2 per cent of the US workforce so why aren't more people using their home as a base and why aren't more employers encouraging staff to work away from the office to save on overhead costs?
I found the simple answer to be that working from home is actually quite inconvenient!
Although the technology is there to make the transition from office to home a seamless one, the simple truth is that nothing ever seems to work quite like it should and you never seem to have everything on hand as you would if you were sat at your desk at work.
Now this may just be me, as I'm not the most organized of people, but I am finding that I am spending half of my time either on the phone or writing emails to colleagues asking them to send files, edit spreadsheets, or make me a coffee…some habits are just too hard to break!
And then there are the distractions.
My home phone rings more than my work phone, there always appears to be some housework that needs doing before you can start anything and I have discovered that a ridiculous amount of people knock at my door during the day time.
Admittedly, the cold callers could be prospective housebreakers but I wouldn't really say that being a burglar deterrent was a good reason to work from home!
Although I wouldn't mind working from home one or two days a week, I don't think it's something I could do permanently as, though I am loathe to admit it, I do actually miss the whole rat race of travelling to and from work and spending the day at the office.
But if you think that working from home could be for you, there is one golden rule that you should adhere to: Keep your home life and office life separate.
It's easy to take your work home with you when you work from home so try to stick to set hours and when you're working day is done switch off the computer, turn off the phone and resist the temptation to 'just check your emails'.
Working from home can be all well and good but you don't want to become a lapdog to your laptop!