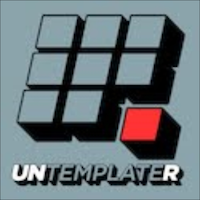 I'm sitting in a booth at a Mongolian Barbecue restaurant in a retirement-community-adjacent mall in Ft. Myers, Florida.
This is the only restaurant still open at this late hour (9pm), and the air conditioning is refreshing, wisking away the exhaustion I feel from the heat of the day.
Across the table my sister is slowly sipping on a glass of ice water, her mouth slightly smiling and her eyes tolerant. I know my face is the same, due mostly to the flurry of activity in the seats next to us.
Glancing to the right, I see my parents playing with their chopsticks; first picking up a packet of sugar, then a napkin, then the sleeve of my shirt. My sister is being similarly attacked. Our positions are being overrun.
It seems that every time I see my parents they are a little bit more childlike. I like to say that they're slowly going insane because as the (four) children have left home for college and then real life, they've been left with little companionship except for each other, a dog and a turtle, and they're both a little nutty to begin with (plus, I'm not certain the dog doesn't encourage them).
It's strange and wonderful and none of my friends meet my family without soon after adding them as connections on Facebook and promising to visit them in the near-future in Missouri.
It's just the kind of people they are, and it's something I never appreciated until I left home.
They seem so carefree! So childlike!
And you know what? I've been the same lately, and they are a big part of that.
To see two people who have a whole lot more to lose – a whole lot more responsibility and baggage and scars – let loose and go a little crazy is liberating. It reminds me that no matter what, no matter how many years I live or how many concerns I have or how many kids I have to put through college, life shouldn't be taken so seriously.
Your life should include late-night skinny dipping in public fountains, Twister-parties and picking at your children with chopsticks. If it doesn't, you aren't really living.