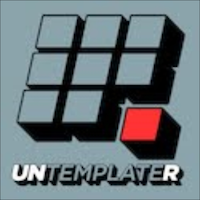 You've just returned home from an amazing trip abroad.  You've tried new foods and learned new things about a foreign culture.  But now what are you going to do with all of that knowledge and experience?  How can you effectively tell everyone about all the new things you have learned?
Luckily for you, I've come up with some common life scenarios and how to use those scenarios to impress your friends with your recent trip.  Follow this advice and you'll surely be surrounded by admirers and people jealous of your awesome time in another country.

At a restaurant
When choosing a restaurant for you and your friends, you should insist to go somewhere that has the same cuisine as the country you just came from.  It would make perfect since because now that you have acquired first hand knowledge about the local cuisine, you should share that knowledge freely with others.
When you are at the restaurant, it is perfectly appropriate to make suggestions to your meal companions.  In fact, as the expert you should state emphatically which dishes everyone should try.  Others may think that they know what they want to eat, but they're probably wrong; you know more about this than they do, so you should inform them.
Once the food has arrived, make sure to try a little bite of everything that everyone has ordered.  Of course, don't do it out of gluttony – that would be rude.  Instead, treat it as a scientific observation: you are there to accurately assess whether the chosen restaurant has authentic ethnic cuisine that matches up to your newly acquired tastes.  After thoughtfully comparing the tastes, make sure to declare that the food ordered is not completely authentic and let everyone know that it is much better when eaten in its country of origin.
When the meal is done, you should of course pay your fare share of the bill.  However, you will notice that the price you are now paying is significantly higher than what you paid on your trip.  This is an appropriate time to say "This was much better and cheaper when I was on my trip!"  Note: use this phrase liberally.  It's guaranteed to impress your friends.
Shopping
Any kind of shopping, whether it be shopping for groceries or clothing is a great opportunity to bring up your recent trip.  At the grocery store, you can explain that the fruits and vegetables you ate while abroad were way better and fresher than anything you could possibly buy in this crappy grocery store.  For extra points, you may also start naming and describing the fruits and vegetables that you can't possibly find here.
Clothes shopping is a little harder to find ways to bring up your recent trip.  But with some clever maneuvering, you can work it into this situation as well.  The first thing you should note to others is that the fashion is way better and more creative in other parts of the world.  Using a phrase like "Everything was just so much more trendy and cooler." comes in handy in this situation.  You may also note that the style of shopping was vastly different on your trip.  There you could bargain with anyone for anything.  Now, everything has a non-negotiable price, which makes shopping less fun for you.
At home
If you've invited friends to your house, keeping them entertained should always be your first priority.  Fortunately, you've just taken thousands of pictures on your trip which should keep your guests entertained for hours.
One technique that can be particularly powerful is to show your pictures before you've had a chance to look at them.  This way, other people can see everything that you did while you were away.  Another benefit is that when you see them for the first time, this will trigger endless amounts of stories and anecdotes that will last the entire night.  Sure, a lot of the stories might seem trivial and mundane, but if you don't tell them now, they might never know.  If guests seem underwhelmed by your pictures, make sure to comment that "it it much better in person."  Sometimes people forget this, so it's OK to remind them thoroughly.
The home is also an excellent place to show any souvenirs that you bought.  You should note item by item where you bought it and how much it you paid for it.  Let each guest hold each item, but do warn them to be careful when they are holding it.  It may look like tacky souvenir stuff to them, but that's because they have an untrained eye for real cultural treasures.  This may also be a good time to note that "you can't find things like this around here."
Share the love
The saying is true: you learned everything you need to know in Kindergarten and your recent trip is no exception to that.  This is why you should share: It's your obligation to make sure that everyone has the same experience as you.  "You just have to go there" and "Next time I go, you should come with me" are two phrases that signal to your friends that you care about them and you want them to relive everything you just did.  After all, if it was an amazing experience for you, it must be just as amazing for everyone else!
With these tips, I hope that you, too, can win friends and influence people with your recent trip abroad.  Remember, your trip doesn't end when you get home, it ends when you cease to talk about it!