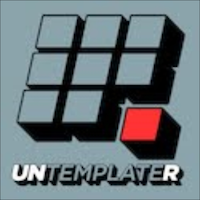 If you're reading this blog you are likely one of three people:
1. You are actively living the lifestyle you chose and come here to hang out with like-minded souls, learn from others and possibly give out your own advice. Good for you, thanks for coming.
2. You are in the process of planning to separate yourself from the mundane and are looking for last-minute advice and inspiration and to know you aren't the only one out there who feels like this. You're not. Please come join us, the water's fine.
3. You read each entry with a growing sense of elation deep in your gut because you see that living this type of life is possible. But just as that sensation bubbles up to the surface the serious part of your brain steps in and says "STOP."
"Sure other people have done it, BUT…"
"BUT, what about…."
"I'd love to do that, BUT…"
I am here to tell you to shut the BUTS up. Yes, there will always be BUTS that try to stop you but I promise they can be overcome with a lot less hassle then you might think.
"BUT I have debt."
Many of us are struggling with paying off our debt we accrued for one reason or another. Money consultants and budget bloggers will tell you that traveling while in debt is a stupid thing to do, and they are partially right. If you want to go to a luxury Caribbean resort for a week while heavily in debt, don't do it. But you're smarter than that, I know, and the type of travel you want to do is more permanent. You want to make a lifestyle change, not just take a vacation.
There is only one answer for this. You will need to figure out how to make money while traveling. Luckily, there are many different options these days, (freelance writing, telecommuting, running your own online business) you just have to pick which one is best for you and your situation. I chose to teach English in China, and the experience of staying in one place and getting to know the locals and students has enriched my travels in ways I never thought possible. All while putting me in a position to also pay off my debt.
"BUT, I own a house."
The story that we often hear is about how so-and-so sold everything they owned and decided to travel the world. But I own a house and when I have seen the world for awhile, I want to go back to it. Instead of selling it, and all my worldly possessions, I decided to rent it. This way I know I still have a fully furnished house waiting for me if something should go wrong.
The downside is that much can go wrong with the house when you are gone. The tenant can decide to take advantage of the fact that you are thousands of miles away and not pay rent, or the pipes can burst, or the house can catch fire. It's best if you have a local person to be your "property manager" who can be the go-between and answer any small questions or problems the tenant has. You will need to decide for yourself if the security of owning the house is worth the hassle.
"BUT, I have pets."
Well, this one is tough. Guilt comes with the package as animals can't understand your plans. You can find good, kind friends to take care of them or make pet sitting part of the rental agreement. (That's what I did.) Just trust that they are being taken care of and they are still living happy lives. Or, if leaving them is not an option, plan around it. There are plenty of pet friendly countries you and your animals can go to with a little paperwork.
"BUT, I'll miss my friends."
Hello, ever heard of e-mail, Facebook, Twitter, Skype?  I mean, how often do you actually see your friends face-to-face? Probably less then you think. When I lived back home I saw my dad about 2-3 times a year. Now that I'm on the other side of the world I "see" him (through the magic of Skype) on a bi-weekly basis. Yes, you're going to miss some parties, potlucks and holiday dinners, but you are going to have enough amazing experiences not to mind.
Change is a scary thing, and when we contemplate making a big change part of our brain freaks out and tries to put up huge obstacles to stop us and keep us in our "safe" (but very boring) life. Take a deep breath, trust in yourself and get all those BUTS out of your way!