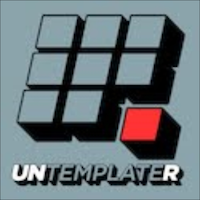 Wisdom of the Hostel-Dweller
It's 11pm on a Monday night and I'm watching a movie that I can only assume is titled 'Vin Diesel Drives Recklessly and Doesn't Show Emotion.' I just finished a meal consisting of a hard roll, cold, greasy rice and an array of unidentifiable somethings…I think they were supposed to be meat. It will be another 13 hours before I can get food with greater substance, but I don't know what it will be, how much it will cost or if there will be even BE accessible food.
I'm on a bus between Mendoza and Bariloche and I'm engaged in self-reflection.
I'm deep in thought partially because there isn't a whole lot else to do (aside from passively watching the aforementioned Hollywood popcorn flick) and partially because I've just spend the last week explaining myself – my lifestyle – to people, and honestly I'm not certain they're wrong when they wonder out loud why I'm doing what I'm doing, and to what end.
"I can't imagine any girl wanting to get involved with someone who will never settle down or be able to own more than 70 things," a fellow hostel-dweller said to me the other day.
It's true! Well, at least partially! I've been on a lot of wonderful dates, and had a really good time with some fantastic women these past few months, but invariably the point of contention is that I'll be leaving soon. Honestly, I haven't even been pursuing anything deeper than casual dates at this point, because it almost feels cruel (to me and to the other person) to risk getting really into someone and then just up and leave.
Response to my minimalistic tendencies tend to run the gamut (though most people feel the need to run home immediately and start getting rid of stuff after they hear about what I'm doing), but I can definitely understand why people would be turned off by the idea, especially in larger, more metropolitan cities. There are certain social standards to uphold, and though I've been doing a pretty solid job of running with the right crowd despite my lack of a large wardrobe or a lot of superfluous stuff, I wouldn't be able to blame someone for echoing this concern.
Why Do I Do This?
"When are you going to stop?" I'm asked frequently.
I really have no idea.
"Why are you doing this?"
That's a very good question, and to tell you the truth, I'm not completely sure.
On some level, it's a purely selfish endeavor. I wanted to travel so I changed my lifestyle so that I could travel. I wanted to learn about different cultures and lifestyles, so I decided to travel long-term so I could spend the time required to learn about these things. I wanted to improve myself by experiencing novelty and hardships and uncertainty, so I change location frequently, allow others to decide where I go and plan as little as possible.
I also wanted to start writing again, and though being an entrepreneur who deals with sexy things (like high-end fashion brands) in a sexy place (like Los Angeles) can be interesting, I didn't think it had enough oomph to give me a lot of really good material to write about. Not only that, but I was getting more than a little bored with the scene, and my lifestyle was becoming predictable.
Nope, I needed a change, so I made one.
On a completely different level, I have a long-term plan to completely tear apart the current US education system and to replace it with something much better. I have my ideas of what this would look like already, of course, but I'm also acutely aware of just how ignorant I am about the subject and wanted to learn as much as possible about how people learn in other cultures to see what is out there to be borrowed from or avoided. What's working? What's not? Who has ideas that are shaking things up and really teaching kids (as opposed to just preparing them for tests)? This I want to know.
Those are pretty good reasons, but are they enough to make you uproot your life, sell all your stuff, travel around from place to place, chit-chattering away in a language you only have a passing acquaintance with, never sure if your next step will take you into a situation you can't handle or if the stable foundation you've taken for granted will disappear, leaving you anchorless in turbulent waters?
For me, the answer is yes.
What are your reasons? Are they enough?