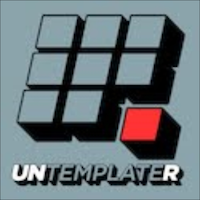 "Holy Crap! I think that's the Pope! Yeah, that is definitely the Pope!"
Alright, I am gonna go all Memento on you and we are going to backtrack to figure out what led me to make this exclamation.
Right after my college graduation I was able to finally take the Eurotrip with my three best friends that had been planned for years. It turned out to be one of the best months of my life.  I mean all you have to say is gorgeous girls, fast boat, French Riviera and you know a good time is in store!  Mix in some canyoneering in the French Alps, pub crawls in Barcelona, a last minute jaunt to Amsterdam, and you have one of the best trips I have ever experienced.
Of course for all of the fun that we had, we ended up having to take a last minute 24 hour train ride through the European countryside to make it back to Rome in time to catch our flight home.  Somewhere along the way Rome became less of a priority and more of an afterthought, so we ended up with only about 12 hours to see one of Europe's most well known cities.
Having no better ideas, we started at the Vatican and planned on working our way back towards Termini Station  in the center of town.  I learned very quickly, that I really knew very little about all of the attractions Rome had to offer.  This was made abundantly clear as we were standing in Plaza San Pietro, staring at St. Peter's Basilica and still wondering where the Vatican was.  Gotta love being a first time traveler.
We decided to follow a crowd of people heading through a metal detector at the other end of the plaza.  We were broke at this point, and very concerned that wherever we were going, would cost a lot of money, yet we took our chances anyway.
Five minutes and zero dollars later we were standing inside one of the most spectacular churches I have ever witnessed, and of course still hadn't realized we were in St. Peters.  The crowds were growing, so we headed up to the front and took a seat to wait and see what all the commotion was about.  We waited, and waited, and then waited a little longer before we realized that if wanted to see everything, we couldn't sit around and wait for an event that we knew nothing about.
Our plans of leaving were short lived however, because once we stood up we were able to see just how many people had crammed themselves into this church.  There was no place to go!
So we waited some more.  Luckily about ten minutes later something began to happen.  People started cheering, waving flags from their home country, and there were more than a few people crying hysterical tears of joy.
A procession of some sort was making its way through the church, and after hearing the screams of happiness grow closer and closer we were fully engulfed in a melting pot of different cultures that were all here for the same reason.  It was at that point I said:
Holy Crap! I think that's the Pope! Yeah, that is definitely the Pope!"
Looking back I think it may have been inappropriate to use the word "crap" in the Vatican, but I digress…
The next 10 minutes or so I stood and listened to one of the most powerful men in the world speak, without understanding a single word he said, until at the end of his speech he proclaimed "God bless you all!", and received an even more raucous applause than when he first showed up.
It wasn't until we exited the building that we realized how lucky we truly had been.  That quick 5 minute trip through the metal detector I mentioned was now a line that wrapped all the way around the plaza, it must have been a three hour wait just to get in; and they didn't even get to see the Pope!
The rest of the day consisted of us wandering through the streets of Rome and checking out many other  well known sites such as the Pantheon, Trevi Fountain, Spanish Steps, and of course the Coliseum.  Yet, none of them could quite compare to the clueless endeavors that led us to the Pope!