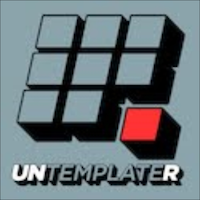 In my last post, Become the Best by Being the Worst, I argued that if we want to be the best in one area, we need to be willing to be the worst in other areas. We can't be the best at everything.
After reading my post, a few people asked, "Why bother being the best?"
It's simple. The rewards for being the best are outrageous.
For example, in 2009 the minimum salary for a Major League Baseball player was $400,000. However, Alex Rodriguez, the highest paid player in 2009 earned $33,000,000.
In other words, a player earning the league minimum would need to play for more than 80 years in order to earn the same amount that Rodriguez earned in one year. And this is unlikely since the average player's career lasts less than three years.
It is important to note that a player earning the league minimum is very good at baseball. They are one of only a few hundred people in the entire world to play at that level. However, the most outrageous rewards go to those who go on to perform at an even higher level.
A similar reward curve exists in other careers as well. Good speakers get paid in mugs, pens, gift certificates and plaques. Very good speakers make $4,000-$5,000 per speech. But the best speakers earn more than $100,000 for a short presentation. This is 20 times the fee of other presenters. The rewards for being the best are outrageous.
So why aren't more of use trying to be the best? It's because we're afraid of being one-dimensional. We want to be well-rounded and we've been taught that being balanced will make us successful. But that isn't true.
We take our strengths for granted and think there is nothing to be gained by focusing more time, effort and energy in developing them. So, we focus on our weaknesses instead, because we seem to have more room for improvement in these areas. But there is little or no reward for being a slightly better at our weaknesses. And we'll only ever be mediocre if we focus on our areas of weakness.
Are you ready to get started?
Would you like to earn 20-80 times more than the people you work with?
Then ask yourself these questions:
– What do I love to do?
– Where do I seem to have a natural advantage?
– How can I move from being very good to being the best?