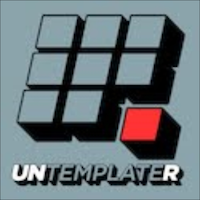 So chances are, most of the entrepreneurship related articles that you read these days consist of how to make a killing on the internet.  That seems to be the new cool thing, and hey, that's what I am trying to do at the moment, so I have nothing against it, but there are definitely other ways to make money.  Today I am going to tell you about the best way to make money that most of you have never considered: painting houses.
Ok ok, I know what you might be thinking "why would anyone want to paint a house?"  And that's a very valid question, but hear me out on this.  Also note, this post is geared towards college students, as that is when a painting business is most beneficial.
Make  $25-50 an HOUR. During the peak of my painting enterprise, I was making an average of about $250/day.  Even more importantly, I sustained this rate over a period of months, rather than just a day here and there.  Oh did I mention it was tax free?  Sure it's a bit of a grey area, but if you are a college student just trying to get by, chances are you will never be questioned, especially if you are paid in cash.
Be your own boss.  Do you know how awesome it is to be working for yourself while all of your buddies are bagging groceries at Safeway?  Need to sleep in an extra hour today? No problem.  Take a day off between houses to golf? Go right ahead!  I got to be the master of my own destiny, and the only person I could blame if I wasn't successful was myself.
Earn enough in three months to support yourself for a year. I would work my ass of between June and August, and make enough to carry me through the entire school year.  Pretty nice not having to work while cramming for all of those finals.  A friend of mine took this a step farther.  He painted for an extra year after school, and saved up $30,000 which he is now using to travel the world.
Learn how to run a business. This might be the most important point of all.  When it came to sales, marketing, finances and delivering the product, I did it all.  I learned more about running a business from painting houses, than I ever did in any of my business classes.
Sure this approach isn't for everyone.  I spent a good chunk of time between March and June marketing and networking in order to get enough jobs lined up to keep me busy during the summer.  Also, don't even get me started about some of the painting mishaps that occurred.  However, the positive far outweighs the negative, in my opinion.
The best way to get started is to start talking to people in your neighborhood, as well as your parents and their friends.  Tell them what you are up to, and offer a free estimate.  To learn how to do this, Google "How to Paint a House" or even better find another contractor to give you a free estimate, and ask lots of questions J
The key to booking a job, is nothing but rapport.  Talk to the home owner about their boat, pets, or the photos of their kids.  Find common ground, and get to be friends with them.  If they like you, they won't care that you have never touched a paintbrush in your life, they'll want to help.
The startup costs are minimal, learning curve manageable, and rewards great.   If you have never considered painting your way through college, now is the perfect time.  After all, in what other college job can you listen to music, get a tan, and make a ton of money, all at the same time?