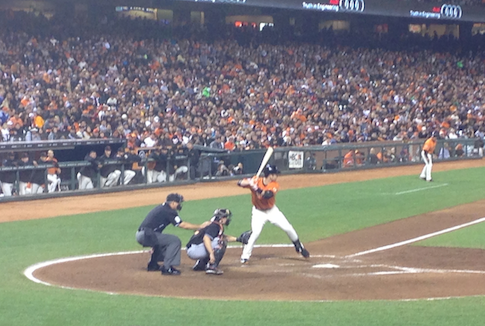 If you want to know how to get the best deal possible and learn how to negotiate like a pro, remember this simple acronym: BATNA. Imagine yelling "BATNA!" in excitement as you bat a home run out of the park to help you remember the acronym. BATNA stands for Best Alternative To a Negotiated Agreement. I've used BATNA to save a couple hundred thousand dollars in the purchase price of several properties, tens of thousands of dollars on goods and services, and to generate market supportive income opportunities.
The Best Alternative To a Negotiated Agreement is broken down as follows:
* What is your best alternative if you do not purchase or sell.
* What is their best alternative if they do not purchase or sell.
You become the best negotiator when you not only know your own limits, but the limits of others.
THREE NEGOTIATION EXAMPLES
1) Property. You are looking for a mansion to buy in a fancy neighborhood and have $500,000 cash to use as a 20% down payment. Conceivably, you can buy a $2.5 million house and carry a $2 million mortgage for $12,000 a month, but that's your upper limit. If your criteria for your next house can all be met for just $1 million, you will be ecstatic. You must buy a house within 6 months or your wife will kill you. Hence, the dream scenario is finding a $1 million house that makes both you and your wife happy tomorrow. Worst case is spending 6 months and $2.5 million. Now that you know your upper and lower limits, you can then proceed to house hunt.
You stumble across a beautiful 2,500 square feet, remodeled, 4 bedroom Victorian for $2.5 million in Pacific Heights. Your mission is to find out as best as possible what the seller's upper and lower limits are. The #1 question to ask the selling agent is: Why are they selling? Your goal is to find out whether they are already in contract, relocating, getting a divorce, or are going through some other strenuous financial situation and just want out. After much discussion, you find out that the sellers are already in contract for a nicer house and they need to use the equity in the current house as part of the down payment. Their deadline for funding escrow is 6 weeks from now. You now know that if they do not sell their house for an amount close to what they are asking for within 6 weeks, they ruin their chances of another house.
The seller's upper limit is selling the house for $2.5 million tomorrow, and lower limit is likely around $2 million in 6 weeks. You'll have to do more market research on pricing, but these are the limits you are working with. You and your wife love the house and therefore approach the strategy of submitting a bid in for $2 million tomorrow, and work from there. If the sellers accept, you are ridiculously happy because you have come under your price limit by 20%, and your time constraint by almost 6 months. Of course, since you've just started your hunt, you can always walk away.
2) Automobiles. Your 10 year old Jeep Grand Cherokee is really giving you problems and you rely on it heavily during the winter because you are a ski instructor who commutes back and forth from your home to one of the resorts in Lake Tahoe. You assess that you are willing to spend up to $25,000 cash for a 2nd hand SUV with up to 50,000 miles that is no older than 4 years old. You need to buy a car within two weeks since the mountains open up at the end of December. Ideally, you'd like to spend just $15,000, and would be willing to buy a 6 year old SUV with up to 80,000 miles. You have identified your upper limit and lower limit and are ready to start negotiating.
You stumble across a sweet Jeep Grand Cherokee limited at a dealership for $44,000 and lament at your lack of funds. The dealer offers you $5,000 trade-in for your car for the low price of only $39,000! Drat, you're too poor to afford it, and know you shouldn't go on credit, so you pass. The dealer then presents to you a 5 year old Jeep asking $24,000 with 30,000 miles. The criteria fits, and understand that due to the economy, sales have been slow and it's the end of the month. Your goal is to find out more about the business and ask the salesman how old he is, whether he has a family to feed, and what he plans to do with his life! You discover the salesman is 26 with a new born and a stay at home mom. He doesn't live in the city, but commutes 30 minutes from Daly City. He just joined the dealership 3 months ago and is still in rookie mode.
The salesman's BATNA is simply no sale, and your BATNA is you carry on with your 10 year old car, but risk getting stuck and towed this Winter at the cost of hundreds of dollars and a huge inconvenience. Your real BATNA is to lock down the Jeep for $20,000 and drive away today, while letting the salesman make at least $100 from the sale. At this point in his career, moving inventory and breaking even is probably good enough. You know this, he knows this.
3) Business. At the age of 40, you run a reasonably profitable online business on the side. After a couple years of operation, you make roughly $30,000 a year and have a goal to make $100,000 a year in 5 years when you plan on retiring from your day job. You decide that $100,000 a year from your side business is a reasonable amount of money to sustain your lifestyle, and will allow you to quit based on the day-job income, health care and other benefits you'd be giving up. Your plan is to make $10,000-$15,000 more each year for the next 5 years to get to your goal at age 45. You enjoy your day job and can see yourself working there for 10 more years if necessary.
An online advertiser pings you to run their banner for $100 a month. The banner is a product you know and like, but you average $200 a month with your other banners. Your range is $100 to $300 for banner ads, so the advertiser's $100 proposal isn't that out of the ball park. Your mission is to figure out how much the advertiser can pay you, and still make money and feel comfortable doing business with you in the future. You realize that every single advertiser is a potential client, and you don't want to burn bridges.
You spend several e-mails getting to know more about the advertiser, his experience, and his goals. You call him on the phone to develop a more personal relationship. You learn that he is a 5 year veteran of the online advertising space and is a partner at his firm. His client pool is deep and you realize he could be an invaluable resource for future deals for you and your friends. Suddenly, $100 doesn't sound too bad at all, and you are willing to accept something less than your $200 average. You accept $150, with the implicit assumption that you will be able to do more business in the future. After all, earning $10,000 more a year is just $850 a month more in advertisement sales. As a part-time blogger, you are less sensitive to price because everything earned from your blog is just play money. You do not depend on any of it to survive.
ONE CONSTANT THEME
In all three scenarios, there is one constant theme: You must have the ability to walk away from a purchase or a sale. He or she who cares least, usually always wins. However, realistically, we have upper and lower limits to everything. It's not like you're going to walk to the ski resort when it's dumping snow. You need that car. The key is to really understand the upper and lower limits of the other party and try and get to as low a limit as possible without pissing them off. Now you don't have to wonder anymore how to negotiate like a pro. All you gotta do is remember BATNA.
Good luck!
Regards,
Sam