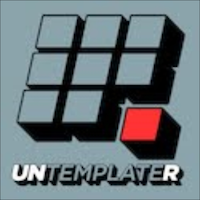 How bad do you want to live an untemplate lifestyle? Live life purely on your own terms and make your own rules. Work where you want, live how you want, and ultimately be who you want to be. How bad do you want it? Seriously ask yourself those questions. I asked myself those questions and I'm grateful I did.
I'm slowly approaching my graduation date and I'll be honest you, I'm scared out of my mind. Every student in my class are preparing to climb the corporate ladder and become a robotic working bee to only find out in 10 years that they were working for someone else and not for themselves. I'm not saying this is a bad thing, some people like security and they rather feel secure by working for someone else. Not me, I don't want this for myself, but what do you do when most of the university system is preparing you for that very thing?
Asking myself those very questions has sparked a desire in me, a desire to live life to the fullest and experience the best life has to offer. I want to make my own rules and collaborate with others that are ready to shake the status quo, and I know to make that a reality I have to a have a definite desire.
The legendary Napoleon Hill once said
Desire is the starting point of all achievement, not a hope, not a wish, but a keen pulsating desire which transcends everything.
It seriously has to be something you truly want for yourself, see yourself as, and be able to sacrifice time to get.
I don't know where I'll be 10 years from now but I have an idea, and just by having that idea I'll be able to carve a path for myself. As graduation is upon me I know I have to find a source of income after school and if its working a job while I'm creating my own venture, then so be it. Here are a few tips to keep in mind if your only option is to jump into a job after graduation but your true desire is to live the untemplate lifestyle.
Find a Job That You Can Learn From
Seek a job that is or close to your field of interest. Keep an open mind that you're there to learn how to one day operate your own business. Observe how management is running the office and what you would do differently if you were in charge.
Perform and Embrace Your Skills
Don't hold yourself back, perform to your highest potential with any task given. If you have great leadership skills, demonstrate your leadership ability. You never know what opportunities will be in stored for you if you don't put yourself out there and show what you got.
Work For a Start-Up
I've interned at a few start-ups and I've found that the work environment is a great fit for generation-Y. If you end up preforming well you never know what joint-ventures the founder would want to start with you or maybe the founder will appoint you president for their newest venture.
Find a Job that is Related to Your Field You Want to Break Into
My goal is to make multiple streams income through the internet by creating scalable companies. I've contacted a local small internet company that is doing well in the idrustry and told them I would be interested in working with them after graduation. They contacted me back and would like to set-up an interview. I wouldn't mind working this "job" after graduation because I know I'm going to gain value out of it and its going to push me towards the direction I want to be in and along the process I can learn some new things about running a small internet company of my own.
Bottom line, if you feel you're getting sucked into a life you don't want for yourself don't settle and stay true to your definite desire.