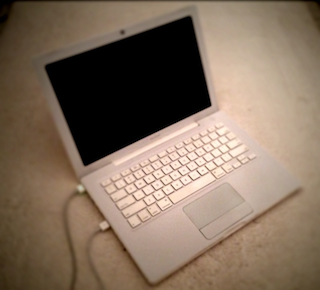 As you may know, I recently left my day job of 10 years to focus on freelancing and Untemplater.com. I enjoyed my day job for a while but towards the end, things got stale, the company was in a state of flux, the stress was bad news, and it was time for a change. I wouldn't have had the courage to quit if I hadn't worked on the side for the last five years. It's been a challenging and rewarding journey.
I've seen many sites come and go. A few grew to be enormous with five-figure monthly revenue thanks to hundreds of thousands of visitors pouring in. Some are still chugging along steady Eddy. While others started enthusiastically but later had to close down due to the rigors of a relentless publication schedule or personal reasons. Growing a blog is not easy, but it can be done!
At its core, Untemplater has always been about living a different lifestyle than the 9-to-5 norm. We're risk-takers, entrepreneurs, and adventure seekers from all around the world who are leveraging the internet in many different ways for a better lifestyle. If it wasn't for Untemplater and my other web properties and side gigs, I don't think I'd have the courage to leave the corporate world in my early 30s. But a lot can happen in five years, and I'm excited that if things go as planned I should make more in 2015 than when I had a full-time job.
Perhaps you also share the Untemplater mantra of wanting to live a different lifestyle and want to start your own blog or a website for your business too. This post will give you a basic rundown on how to start a blog and get yourself up and running in a hurry. There's no time like the present to start changing your life!
The Basic Essentials On How To Setup A Blog 
1) Find a Domain Name And Web Host All In One
When selecting your site name, you can head down two different avenues:
Choose a domain that is unique, fun, and easy to remember e.g. Untemplater
Choose a name with a phrase or keyword that is often searched for e.g. Lifestyle Adventurer
In order to find a domain name that is still available, simply go to Bluehost.com, click on the get started link, and start punching names in. It's fun and pretty easy. You will be surprised though by how many names are already taken. That's why making up a name like "Untemplater" is a good solution as well. I registered Untemplater.com for a five-year block at under $20 a year.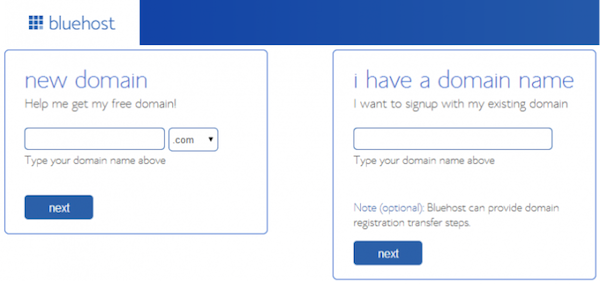 You might also be wondering about the various domain extensions. Should you get a .com? .net? Or maybe you should buy one of those fun new extensions? Call me old-fashioned, but I still think .com extensions are the best way to go. It might be difficult to find the domain name that you want, but the .com extension is more professional and is the most often searched.
After finding the domain you want, register it with Bluehost.com so they can support your site on the backend and make it run. As a web host, Bluehost will get your site online by placing it on one of their servers. And if you ever have a site outage, they can help troubleshoot the issue and get you back online. There are basically three levels of hosting to choose from:
Shared hosting – Usually recommended for new websites, as it's the most economical way to start a website. Your site is placed on a server with other websites, sharing resources. I'd go this route first as it is cheapest.
VPS hosting – Recommended for more advanced users, and those needing to install specific packages or software not provided by shared hosting. Your website is placed on a server with other websites, like shared hosting, but usually there are far fewer websites per server. It also includes root access.
Dedicated servers – When you get a dedicated server, your website(s) get access to the entire server, since it's not shared with any other users. It also includes full root or admin access like a VPS. This is the recommended route for websites with lots of visitors (traffic) or those that need custom requirements not available in a shared hosting environment.
2) Or Link Your Site From A Separate Domain Registrar To A Web Host Provider
Using one provider as both a domain registrar and a webhost is the easiest way to go, but you can use separate providers if you prefer. If you already bought a domain name before signing up with a web host, this step is for you. If you are buying a domain name through Bluehost, then you can skip to Step #3.
If you're using Bluehost only as a web host and have a separate domain registrar, enter your domain name in the field "I have a domain name." For example, you can purchase a domain from GoDaddy and use Bluehost just for web hosting. There are typically just a few follow-up questions in the setup process.
If you already have a web host (perhaps you operate another website), simply sign into your existing web host portal, go to the control panel, and navigate to the section "add a domain." Click through the prompts to complete setup.
3) Select A Publishing Platform For Your Blog
WordPress is by far the best option to use when deciding on your web builder. Untemplater runs on WordPress, and I love it. It is simple to install, easy to use, and it provides you with many themes that allow you to mold and shape your site in many different ways. There's also a lot of detailed resources on the web to help you learn WordPress tips and tricks because so many people use it.
After you sign up with your web host, log into your control panel and look for an icon that says, "Wordpress".

Follow the step-by-step process to download and install WordPress. Once installed, simply enter your site name followed by "/wp-admin" and sign into your WordPress powered site. Here, you will be able to transform your website and shape it into whatever you choose. One of the best ways to do this is by first selecting a theme.
After you sign into your WordPress account, you should see "Appearance" on the left sidebar, and then "Themes" as you hover over the options.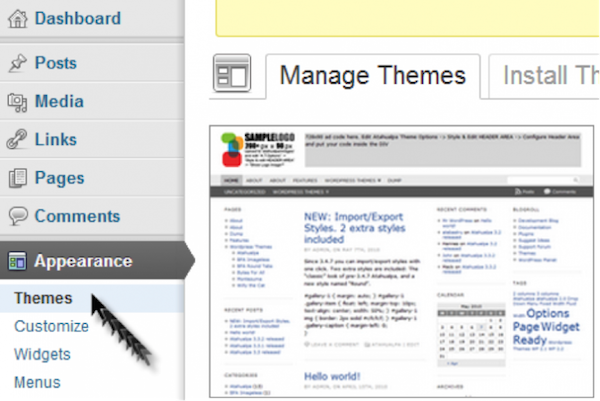 There are tons of themes to choose from, which can be overwhelming, so here are a couple options:
Genesis Framework
The Genesis Theme is one of the most beloved WordPress themes out there. At a one time cost of $59.99 through StudioPress, Genesis will provide you a simple, sleek layout, that is full customizable. The theme is also Search Engine Optimization friendly and loads faster than other designs due to its framework. Load speed and design are critical for all websites. Studies show that if a webpage doesn't load within 3 seconds, the majority of users will click away.
Thesis
For $87, you can download a 1-year use of the basic Thesis framework or for $197 you can download the lifetime use of the full package, which includes various skins, add-on boxes, and direct support. Much like Genesis, Thesis will provide you an easy-to-use layout, loads quickly, and offers excellent SEO options. Untemplater ran on Thesis for about five years before I switched to Genesis.
Go Generic
If you don't feel like paying for a theme, the good news is there are plenty of free ones available. They are more generic and may have fewer features, which may be easier for you if you're just starting out and don't need a lot of customization. You can always upgrade to a paid theme later on as well.
4) Website Analysis And Setup
Now that you have purchased a domain, activated a web host, and selected a theme, you can now start writing articles and be on your way to attracting thousands of readers! Well, hold on one second, there are a couple of other things you should do so that (1) readers can find your content, and (2) you can be aware of their presence and study their habits.
Google Sitemap
Since your site is registered, search engines are technically aware that your site exists, but it is best to set up a sitemap so that your site is easily "crawled" by all of those search engine bots. Simply go into your WordPress Plug-in area and search, "Google Sitemap" and install the plug-in.

Set Up Webmaster Tools
Webmaster Tools (https://www.google.com/webmasters/tools/) is your communication between your site and Google. There are a lot of features and tools in this application. You can see if any errors exist on your site, page load speeds, and most importantly, any warnings from Google if you are violating any of their policies.
Set Up Google Analytics
If you are curious to see how many people are viewing your site, I strongly suggest using Google Analytics. The service is completely free and will allow you to study your visitors and their actions while on your site.
Tips To Get Your Blog Noticed Online
After you've published several blog posts, you've got to market your site! It takes time for search engines to discover your work, and if you want to rank highly for keywords and titles, you'll have to develop some linkbacks by other sites who appreciate your work. Building a blog is all about providing value-added content and networking.
Do these five things to grow your site:
1) Comment on other well-known lifestyle blogs. If you leave a well-thought-out comment on a popular article, you will most likely have some readers trickle your way. It takes time, but commenting in many well-known places will help your readership increase quite impressively. Most blogs allow commenters to linkback to their website, and links are like the currency of the web.
2) Write great content where you have an edge. First hand, unique experiences are the best. Nobody knows your life better than you. Try and write from a point of authority. For example, if you've lived in a foreign country for over a year, write about your unique experiences that other people can't.
3) Guest post on other blogs. This takes a fair amount of work, but if you want to get a solid wave of readers on your site then I would suggest guest posting. Simply email the blog owner with a guest post proposal that you think his/her community will find interesting. Highlight posts that you've read of theirs and see if you can write about something similar in your own way. Expect a lot of rejection, but enough persistence should get you some linkbacks to build your profile. A great cadence is to guest post once for every three articles you've written on your own site.
4) Forget about earning money in the short term. It seems counterintuitive to somehow earn money without focusing on it, but if you focus on earning money in the beginning, you'll likely become depressed. Why? You'd probably make more money at McDonald's with all the hours it takes in the first year or two. Instead, focus on building relationships and amazing content first. You can put up some Google Adsense ads here and there to get things started. But don't expect much in the beginning. Build a community first!
5) Have a consistent writing schedule. Untemplater publishes once or twice a week: usually Mondays and Thursdays. Stick to your schedule to "train" your readers and discipline yourself to stay consistent. Use the off days to comment on other sites, build relationships, and improve your social media presence because it's free and easy to do do. Most bloggers who fail due so because of burnout and not being able to write consistently long term.
Ways To Make Money From Your Blog
Now we're getting to the juicy stuff that everybody wants to read. Remember, it's difficult to make money online if you don't have traffic and a community, so please focus on the above five tips first.
Cost Per Click (CPC) Method – Google Adsense and Media.net
The cost in CPC refers to the advertisers cost. You can turn around CPC into Revenue Per Click (RPC) for your perspective. Adsense and Media.net are the easiest ways to show contextual link/banner ads on your site. Contextual means the ads will change according to your content.
Direct Ads – Negotiating with clients directly
Direct ads are great if you grow large enough to cut out the middle man (Google/Media.net/any ad platform) and negotiate an ad rate based on number of clicks or impressions (CPM). Just make sure the links they want to put on your site are no followed, or else you may run the risk of a Google algorithm penalty. The dream is to negotiate direct ads with companies that make products you love and use.
Affiliate Programs – Direct or with an ad network
Affiliate marketing is the go-to form of advertising for many bloggers that target a specific audience. For instance, Untemplater is about leveraging the internet in order to break free. If someone signs up using Bluehost to host their site, I get a small affiliate commission. And that helps support my operating costs and the time I spend publishing free content on the site.
Use Multiple Methods at Once
The good news is you are not limited to only one money-making option on your blog. You can choose to implement all of the above if you want! You can place ads in various locations on your site (e.g. sidebar, above posts, within articles, etc.) Just don't go overboard or your site could load slow and your audience will be overwhelmed.
Time To Get Started!
If you like to write, connect with people online, and potentially become untethered from a corporate job you dislike, starting a blog is a great move. The greatest joy I've found is being a part of a wonderful community of creatives from all around the world who are living awesome lifestyles. My life is so much richer due to the connections I've made and the stories I've read. And then to being able to quit my day job to freelance and write five years later is a dream come true.
I'm excited for your new adventure!