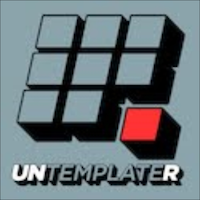 You're ready to start your own business. You've got a killer idea, and you can't stand one more day in your office (or, let's face it, on your parents' couch).
How do you know that the idea is a good one? What if you work your butt off and when you make your grand reveal, people don't like it? Or worse, what if they don't care?
These questions roar through the heads of entrepreneurs. They can lead to crippling doubt or maniacal confidence.
Businesses evolve over time. The initial concept might not even remotely resemble your business a year or two down the road. But nonetheless, it's helpful to have some sort of framework for validating whether your idea is a good one or if you need to go back to the drawing board.
I've compiled the best advice I've heard based on countless conversations with entrepreneurs, business books, startup blogs, and conferences.
These frameworks can help you figure out if your idea has legs:
Alleviate pain. People don't like to be in pain. They will pay to alleviate pain. If your goal is to make money, be sure your business solves a real problem and isn't just a cool idea
Did you find your idea, or did your idea find you? In other words, did you think really hard until you had this idea? Or is this an idea a customer brought to you? Alternatively, does the idea solve a problem you and your friends have? A lot of really smart people can come up with very smart business ideas that theoretically should work—and that flop spectacularly in the real world. The best business ideas come from real world needs. If you've got customers banging down your door demanding that you sell them something they want, you know you're onto something.
Who else is in the space? While you don't want to go to market with a copycat product, it can also be a warning sign if absolutely no one is doing what you're doing. Odds are, if you've got a good idea, other people have had the same idea. So look at competition as a good thing–just ensure that there are important differences between you and your competitor (a better team, a better product, a different market approach, etc).
Is this something that customers can't live without? One rule of thumb says that if you asked your customers on a scale of 1-10 how much pain it would cause them for your product not to exist, the average score should be at least 7. Don't create a business that people think is cool but which will never become indispensable.
Can you make money? While a lot of companies calling themselves startups insist that having a revenue model is non-essential, I'd argue that the safer path is to have a plan for making money. 37Signals founder Jason Fried went so far as to say "Calling yourself a startup is a way to defy the laws of business." Your revenue model might change, but you need to have a plan. Having your parents and best friend say they'd buy from you is not the same as having a solid revenue model. Find a way to test whether regular people will actually pay for what you offer.
While working through these thought experiments, it's also important to do your research and get out into the world:
Talk about your idea–a lot. Secrecy is for wimps. The feedback you'll get is a million times more valuable than the risk of someone copying your idea. Assume that there's already 5 other people working on the same exact idea and move on.
Show your business idea to a handful of potential customers (other than your mom). Ask for their honest opinion. You don't need a statistically significant sample to get valuable feedback,
Go to conferences, watch webinars, and read business books. No matter where you live, you've got access to world-class business advice. Use these events and resources to meet people and to hone your instincts. Be generous in all your interactions (i.e., don't turn into an automatic business card dispenser). The more you give, the more you'll get in the long-run.
Research your competitors' customers. Sign up for your competitors' products or services; call their customer service line to learn about how they deal with customers. Subscribe to their social media feeds. Immerse yourself in the industry.
Cruise job boards. No, not for yourself–you're not quitting yet! Lots of brand new companies still under the radar are seeking technical people or other early-stage employees. They often advertise on job boards, so by monitoring the boards you can learn about companies similar to yours that are starting up at the same time you are. You might find these new companies influence your direction, give you new ideas, or you may even find some great partners.