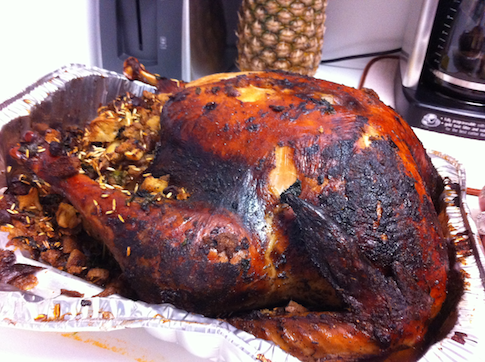 Taking a leap of faith to start your own business takes guts. But in the big scheme of things, deciding to start is actually the easy part! Being an entrepreneur is a huge responsibility that takes a lot of self-control, drive, patience, and dedication. Every year, so many people decide to just give up before they truly given themselves a shot at success.
When it comes to running a business, most of the time things will get really tough before they start to get good. And it can be frustrating and lonely when you feel like nobody understands what you're going through. You may even find yourself craving attention and wanting constant recognition for breaking your back every day. The irony is that when you were battling the grind at a cubical job in mainstream America you probably wanted nothing more than to just be left alone.
But entrepreneurship isn't entirely all work and no play. There are actually many benefits of running your own business. Here are 8 things entrepreneurs should be thankful for this holiday season and well as during the rest of the year. Take a few minutes to pause from your hectic schedule today and remind yourself to give thanks for these perks of entrepreneurship!
1. Having Supportive Infrastructures: Forget about all the negatives of filing paperwork and tax laws and think about the positives of them instead. Give thanks that you live in a country that supports small businesses! There are laws that protect your rights and intellectual property. And you have the freedom to let your voice be heard, create, and incorporate as many businesses as you want!
2. Embracing Endless Opportunities: You never know what you're capable of unless you try! Even if you fail, that doesn't mean you're doomed. There are endless opportunities to try again and again, and give yourself more chances to succeed. Be thankful for the opportunities you've had so far and look forward to all of the ones to come.
3. Focusing On What's Important To You: One of the best things about entrepreneurship that you should never forget is that you have the ability to focus on what's important to you. No longer do you have to answer to someone else or be forced into projects or assignments that aren't meaningful to you. You get to focus your energy on your own visions and goals instead, and make the most of your precious time.
4. Having Control Of Your Rewards: When you're one of a few dozen minions, it can be difficult to make yourself stand out, be heard, and get fairly compensated for it. And even if you're the hardest working employee in the bunch, you may not get any special treatment or compensation for your extra efforts. No longer do you have to try and cope with empty promises from a boss. Nor do you have to worry about going above and beyond the status quo and not getting rewarded for your extra efforts. When you're your own boss, you have the luxury of total control over your own outcome and rewards. The harder you work, the more results you will see and the more rewards you will be able to benefit from.
5. Choosing Your Own Benefits: No longer do you have to worry about limited or crappy benefits because you can choose whatever benefits you want as an entrepreneur! You can build your own retirement plans, pick whatever insurance carriers suit your needs best, and work with reps directly to get all the answers, services, and protections you need.
6. Making Your Own Schedule: How awesome is it to be able to choose what your hours are?! If you're an early bird, you can start working at the crack of dawn if you want, and vise versa if you're a night owl. You can also change your hours from week to week or month to month depending on your projects, travel plans, and current demands of your business.
7. Choose Who You Work With: This is a perk of being an entrepreneur that's often forgotten about. It's so nice to be able to have full control of who you work with! You can choose to work completely solo or build a team of talented people that you really like and get along with. Plus if a new hire doesn't pan out the way you expected, you also have the benefit of being able to give them the boot if they're not a good fit. It's nice to have that type of power!
8. Work Efficiently: A lot of large corporate jobs are filled with face time and filler busy work that's inefficient and wasteful. The benefit of being an entrepreneur is you're able to work more efficiently by having complete control of your time. You can utilize the weekdays to run errands and make calls. And you can make whatever changes you want to improve processes and maximize the use of your time.
The below sponsored video highlights cute claymation Vine videos by Capital One. They only last seven seconds each and use humor and good old fashion fun to promote their Spark business credit card which provides a healthy 2% cash back on all business purchases. That's way better than the standard 1% cash back from other cards. When you're running a business, you can use all the help you can get!