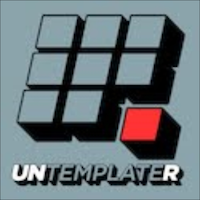 Should you start a business? Probably. If you are asking the question that proves a couple of things to me. The first is that you have the pioneer's spirit, that you are at least vaguely interested in getting out on your own and making something of yourself gosh darn it. The second thing it tells me is that you're sick enough of whatever it is that you are doing now that you are willing to give up a life of regular paychecks and health insurance to blaze your own trail.
These are good signs, very good signs, in fact.
That being said, there are still quite a few people who think that they should start a business who really, really shouldn't. It's not their fault, it's just that their temperament or their goals don't align with what you need to be successful on your own. This post is a quick guide to who those people are and why they should put away the LLC before they hurt themselves.
1. Anyone who doesn't like being annoying.
Being in business is almost exclusively about being annoying, whether you are annoying clients who owe you money, or annoying potential customers who don't yet know you exist. Your job as an entrepreneur is to poke, prod and weasel your way into the lives of as many people as you can find without getting a restraining order placed against you. If you are a little on the shy side, you would do well to hire someone quickly who can do the annoying for you because you'll need them.
2. Anyone who believes that it is critically important to get 8 hours of sleep every night.
Entrepreneurs don't sleep. Yes, I know, a part of it is a weird badge of honor thing and you have to take that for what it is, but a lot of it is simple pragmatism. People who start businesses are prone to fits of inspiration and sadly inspiration doesn't have a circadian rhythm. If you are going to make it in business you need to take sleep where you can get it, and understand that there are going to be periods of time when you are not going to be able to get it anywhere.
3. Anyone who fears rejection.
If you cringe every time you hear No, business is not for you. People will say No to you constantly. No, in fact, will be the most common word you will hear early in your tenure as an entrepreneur. No is not your enemy young Padawan, in fact, for quite sometime it might be the only friend that you have.
4. Anyone who wants to get rich quick.
There is this thing called gambling that you may have heard of. Rumor has it that some small set of people do manage to get quite wealthy doing it in a short period of time. While some people would say that business is a form a gambling, those people are wrong. Business is about accepting risk but it is primarily about mitigating that risk down to the lowest level you can manage. Gambling is simply about accepting risk (if you are an honest gambler). If you want to get rich quick, gamble and hope for the best. If you want to build wealth, be independent and enjoy yourself, start a business.
5. Anyone who hates being wrong.
This goes without saying but I will say it anyway. If you are in business for yourself you are going to be wrong a lot. You will be wrong about simple things like what color business cards you should have (paisley was a bad choice), and you are going to be wrong about big things like how much of your non-existent budget you should have really put towards kitschy promotional teeshirts. While you should do your best to avoid being wrong, you need to accept the fact that it is going to happen — often.
6. Anyone who doesn't like people.
People are your customers; people are your clients; people are your employees, interns and investors. If you don't absolutely adore people you are going to have a hard time in business. There is a time and place in this world to be Gordon Gecko but most of the time it's just going to get you in trouble and make you lose opportunities.
7. Anyone who is not at least a tiny bit compulsive.
Good entrepreneurs are always a little bit obsessed. If you are going to spend thousands of hours staring at a product or service you are going to need to marshal every ounce of your obsession to keep from throwing yourself off of the nearest bridge. If you have a hard time caring about anything bigger than a Goldfish for more than a half-dozen seconds, then starting a business might not be the right path for you.
8. Anyone who thinks that work isn't supposed to be fun.
Let's face it, some people just don't think they should be paid to have fun. If the rest of these points have taught you anything it's that business is hard, but if after reading these you are chomping at the bit to start one, then you have passed the first test. You have come to the conclusion that most great entrepreneurs do and that is the fact that challenge is sexy, challenge is fun and that nothing is worth doing if it's not a little bit hard.
If you happen to fall into any of these categories, don't give up quite yet. Sometimes simply knowing what is standing in your way can be enough to overcome it. If you really want to get out there on your own you'll find away, and when it boils down to it — that is the entire point after all.