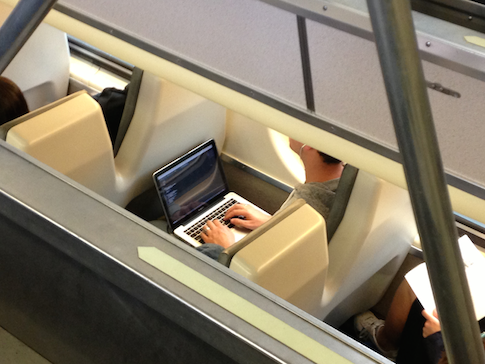 Long gone are the days when companies were forced to invest thousands of dollars in trips that were meant to facilitate profitable transactions or maintain a solid bond between long distance employees, managers, stakeholders, clients, partners, and prospects.
At this point, businesses of all sizes can count on video conferencing tools that represent the best alternative to real-life, face-to-face interactions that require a lot of time and money.
Compared to emails and phone calls, being able to utilize a video conferencing solution is a far more effective way to communicate simply because it is much more personal, rapid, and satisfying on different levels. However, not all video conferencing equipment is created equal. Video conferencing isn't a new type of communication by any means, but there are a lot more functionalities and easier ways to connect now than there were 5-10 years ago.
For example, there are versatile and advanced device-independent tools for video conferencing that ensure a faultless real-time communication between multiple participants who are setup in different environments and are using different types of devices to attend the meeting and stay connected.
In the era of speed, it is imperative to implement, develop, and use a video collaboration solution that succeeds in accommodating all the needs and demands of every participant. It becomes obvious that interoperability is a tremendous advantage that cannot be ignored.
For example, why would you be even remotely tempted to invest money in a video conferencing solution that is not compatible with some of the platforms used by your business partners to schedule, organize, join and manage meetings? In this particular situation, spending a fraction of your budget on a system that is not capable of supporting your relationships with all your employees, collaborators, and key accounts is not worth your time and money.
Should You Follow the BYOD Trend?
The best video conferencing solution for your business is one that is scalable and ready to respond to your necessities and requirements at any given point in time. The Bring Your Own Device (BYOD) trend is a part of our daily reality now and should be factored in when it comes to choosing video conferencing equipment. According to Search Unified Communications, users need as many advanced features and possible, but they do not require the entire tool set.
We all know that people don't solely rely on desktop PCs anymore as their only platform for doing work. Employees and entrepreneurs are often on the go, and laptops, tablets, and smartphones are par for the course. And people need flexibility in how they connect and communicate.
For example, I have multiple devices that I use for work, but I don't want to carry everything everywhere all the time. I have a work laptop and a Blackberry for my day job, and a separate laptop and iPhone for my side gigs. So depending on where I am, I want to be able to use whatever I have on me at the time to jump on a video conference if necessary.
Flexibility Of Multi Device Video Calls
Vendors have been focusing on ensuring that users can experience data sharing on mobile devices as easily as on desktops because they understand that mobility is the trajectory that businesses are currently following. Smartphones are no longer seen strictly as just ways to place and receive calls. Their functionality and cellular/wifi networks have expanded, imbedded cameras are the norm now, and we've all learned how to take advantage of their ever increasing features.
It's no secret that employees require the highest level of flexibility on a daily basis. Video conferencing has already changed the way in which we do business and socialize with multiple groups of people. Nonetheless, the concept of video conferencing cannot be restricted to a standard Internet-enabled desktop with a webcam and a microphone headset. An improved mobile collaboration based on real-time content sharing represents a solid ally for busy and mobile lifestyle employees who are no longer tethered to computers and laptops.
Interoperability Leads To Video Conferencing Success
Video conferencing tools enable staff members to collaborate in a more effective manner, become a part of a cohesive team regardless of where they're located, and boosts their motivation and interest associated with the assignments they are working on. Employers can also save on overhead costs and reduce productivity losses by utilizing video conferencing instead of constant traveling.
I still think it's important to meet people face to face when time and budgets permit, but video conference calls are a great way to fill in the gaps in between business trips. Nonetheless, interoperability is the key attribute that actually brings people together and maximizes the benefit package that comes with a standard video conferencing solution.
Aside from their conference room systems, many businesses also count on software for video sharing or internal chat. You can use a cloud based service provider that enables all services and different device types to connect to the same platform and attend the same meeting. By ensuring a hassle-free, any-device video collaboration, this solution helps businesses get up and running quickly without having to worry about upgrading hardware equipment to keep everyone connected.
Multi Device Video Conferencing
The flexible, cloud based, multi device platform approach embraced by some service providers allow users to easily connect, regardless of the type of software and hardware that they are currently using.
Whether you or your business partners are using conference room systems, phones, Google Hangouts, Microsoft Lync, web browsers, or other compatible video conferencing solutions to stay in touch, these user-friendly platforms will help you get your messages seen and heard in real time.
To recap, what should you have in mind when you need to pick a video conference service provider? Interoperability, ease of use, scalability, cloud based, multi device, and customization options.
Untemplaters, do you use video conferencing at work? Which providers have you used? What are the most important features you need in a video conferencing service provider?