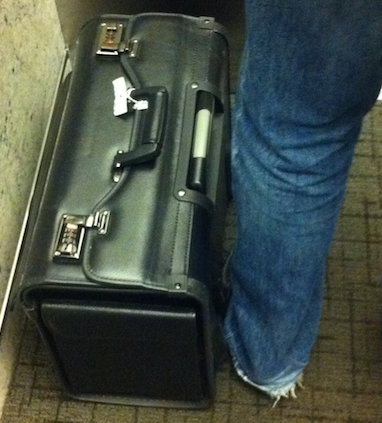 Turnover can be one of the biggest challenges for a business, especially one that employs a lot of entry level positions, has a poor benefits package, or doesn't treat its employees well. Most people don't find their ideal fit on the first try, and job hopping every few years happens a lot these days. But lately, I've noticed a recent trend of people going back to work for a previous employer.
At first I thought it was really bizarre to go back to a company after quitting, but now that I've seen it happen multiple times, it's not so strange anymore. It can actually be quite beneficial for both sides and is an important reason why you should always leave a company on good terms. You just never know when you will cross paths with your former colleagues again, and you may want that company to hire you back down the road.
Examples Of People I Know Who Went Back To Work For A Previous Employer
Here are some examples of people I know who went back to previous employers to give you an idea of what I'm talking about.
1. Career change flop – This woman wanted to switch into an entirely different industry, from finance to graphic design. She left her company to go back to an expensive private school, discovered how difficult it was to be a student again, tried to get a job in her new field, struggled, and got buried in debt. She decided to put her dream of working in graphic design on the back burner to go back to her finance roots and utilize her core skills.
She got word that her previous employer was looking to hire and they eagerly welcomed her back to her previous position. Although she was disappointed that she basically ended up back where she left off, she no longer has any regrets, and that makes her happy. She gave her career change with graphic design her best shot, and is grateful to have a reliable paycheck again. She is thriving in her career again, paying off her debt, and finds time to freelance a graphic design job here and there on the side to keep things interesting.
2. MBA challenge – This guy I know worked for his company for about six years. He bounced around a few departments and was relatively happy. But he was having difficulty getting promoted due to the office politics and competitive nature of his firm. So he decided to quit and go get his MBA overseas for a change of pace, exposure to a new culture, and credentials to get him to the next level. He had a blast in school and felt really proud getting his new degree. But things were a lot harder than he thought to break into a managerial role after graduation.
His internships during grad school didn't lead to any job offers overseas, (I didn't want to pry too much as to why, so I'm guessing that was due to him going to a small school and maybe visa issues), so he moved back to LA. He tried getting a job in LA for six more months with no promising leads. But while he was networking, he got back in touch with a previous colleague who mentioned there were some job openings at his old company in San Francisco. He pursued it and ended up landing one of the jobs.
It's in an expanding new department, so he's excited about having a challenging new role, although it's not quite the senior level he wanted. But he's been able to apply a lot of his prior knowledge of the business to hit the ground running, and one of his conditions for accepting the role was to be put on the fast track for promotion (by the end of this year) due to his MBA.
3. Competitors aren't always better – The third woman I know who went back to work for a company she left is really happy she went back. She originally left to go work for a competing firm, who lured her with higher pay and more responsibility. But what she didn't realize until she took that job was that the competitor's clientele were awful, and their operations were far inferior. Her days were filled with frustrations about inefficiencies, errors, terrible interoffice communication. She stuck it out for about three years at the competitor and just couldn't take it anymore.
In those three years she really started to miss how things were at her old company. So she finally decided to put herself back on the job market, reached out to her old boss, and was able to negotiate another promotion and pay increase to go back. A fair number of the people she used to work with had left, but a couple of her close friends are still there now. She's been back about 8 months now and feels much more balanced and appreciative of her job, the office culture, and the corporate benefits.
Reasons To Consider Going Back To Work For A Previous Employer
The majority of people don't end up going back to work for a previous employer. But now that I personally know several people who have done it, it doesn't seem so strange or far fetched anymore. If I quit my current job in the next few years to take time off to do other things, I could see myself going back to work for the same company later on in my career if I really wanted to. Here are some reasons to consider going back to work for a previous employer.
You already know the ropes.
The boss you hated left, or the boss you love is still there.
You like the corporate culture.
The company has been growing and is profitable.
You can get a promotion and a pay increase.
The department you always wanted to transfer into is hiring.
You get to work with your favorite colleagues/clients again.
The benefits package is good.
The job and the responsibilities interest you.
You can utilize skills you already have and build new ones.
The job security is good.
You took time off to raise a family, travel, etc. and now you're ready to get back to work.
Reasons Not To Go Back To Work For A Previous Employer
On the flip side, a lot of people refuse to go back to a previous employer because they had a bad experience there, or it simply wasn't what they wanted out of their career long term. Life is short, so you want to have a job that you like and work for a company that you respect and enjoy. So here are some reasons to stay far away from your previous employer even if they come running after you.
You genuinely hated your old job.
The compensation is still below market and the company is cheap.
Lack of work/life balance for employees.
Bad or unethical corporate culture.
Poor senior management.
Corporate profitability is questionable or poor.
Turnover rates are really high.
The employees are unmotivated, overworked, underpaid, and unhappy.
You left on bad terms.
The company has had a lot of negative press.
You cringe just thinking about going back to work there!
Personally, I've never gone back to work for a previous employer, but I didn't leave on bad terms at any of my prior jobs either. If I got in a bind, I'd definitely consider going back to some of the companies, including my current one, but long term I have different career goals that what I'm doing now. So it's doubtful I will return after I decide to leave.
But you never know! The world is a small place and even if we don't end up back at a previous employer, it's not uncommon to end up working with a previous boss or colleague at another point in our careers.
START YOUR PROFITABLE WEBSITE TODAY
Want to make more money and be more free? Work on building your brand by creating your own website the easy way with a WordPress site like mine through Bluehost for super cheap. You can register your domain for under $20/year and get hosting for only $3.49/month. Whatever your interests are, focus on building your skills and developing your own unique niche.
I've been blogging since 2010 and it has allowed me to break free from the corporate grind to travel, work from home, consult for companies that I like, and do so many more things I've always wanted to do but couldn't. The income is relatively passive as posts I've written years ago are still being found through Google and generating income. What's better than making passive income and creating a valuable asset you can one day sell for a multiple of annual income?
I've conquered my biggest fears by going off on my own thanks to this website and it feels wonderful. Not a week goes by where I'm not thankful for starting this website to live the life I want to live!
Updated for 2016 and beyond