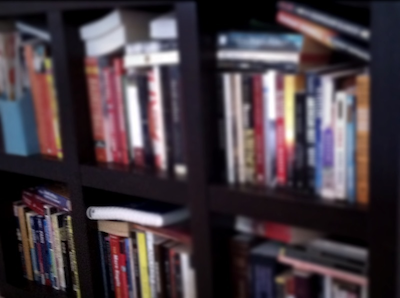 I'm an oddball. You know why? I graduated from college in 3.5 years! Yes I'm a bit of a nerd, and I'm really proud that I graduated early. Not many people seem to be able to do that, but I found ways to make it work so I KNOW it's possible. So to me, graduating in four years sounds easy! Thus, I am dumbfounded that more and more college students are taking 5 and even 6 years to graduate. So why can't more college students graduate in four years or less?
Studies estimate that only 40% of students are graduating in four years, with 60% taking six years. Let's take a look at some of the causes and tips on how students can break this trend.
Parents Paying Too Much Or Too Little For Tuition
My parents have always been a financial mess. So I was actually quite fortunate that they managed to pay for half of my college tuition. I had to take out loans for the rest. Sure it was scary at the time thinking about the debt I'd have upon graduation, but it was actually a blessing in disguise because I felt directly accountable for my education. That put a fire under me and kept me super motivated.
If my parents had paid for 100% of my tuition however, I doubt I would have been as motivated to graduate early or even on time. When someone else is paying for everything, it's all too easy to take advantage of that! College should be a time to start preparing for the real world and learning how to be responsible with time and money. When your skin is in the game, you try harder.
If my parents hadn't paid any of my tuition at all, I may not have been able to graduate in four years or less either because of the upfront financial hurdles and having to take time off to work a lot of hours. That's why it's important to apply to as many scholarships, grants, and aid programs as you can if you have financial hardship.
Fickleness, Laziness, And Lack Of Planning
If you change your major too often or too late in the game, you have little chance of graduating in four years or less. When I declared my major, I stuck with it. I also read through the prerequisites and requirements like a paranoid person and jumped on the course listings every semester as soon as they became available.
If you transfer to another school that can cost you as well. Try to graduate from the school you started at. If that's just not possible, at least find a school that will take as many of your credits as possible. Transfer students lose a lot of credits when they switch schools and you don't want that to happen to you.
It's important to plan out your college track actively as well. If one of your prerequisites is only offered every other semester or every other year, you need to know that and plan accordingly. And know what you're paying for too. Every college is different. Some charge tuition by the semester or term, others charge by the credit.
I think a lot of students also think college is a time to slack off and that laziness costs them. You can still have a social life, have fun, and graduate in four year or less. I did! Sure I wasn't as social as other people, but I learned how to manage my time which has helped me a lot in my career and personal life.
How To Graduate In Four Years Or Less
Now, I'd like to get into some tips on how to graduate in four years or less. Even if you're already done with college, chances are you know a current or future college student or two. Help them get a jump start on their career and life by encouraging them to graduate early or at least on time. It saves money and shows employers that you know how to multitask, handle a lot of responsibilities, and take charge.
Don't screw up in high school! Take AP classes and get a jump start on your college credits. I took AP Calculus and AP Economics. Both were challenging, especially Calculus, but they taught me how to be disciplined before getting to college. And I got credits!
Pick a major that you will stick with. If you change your mind more than once or really late, your decision is going to cost you a lot of time and money. Pick a major that is geared towards the career you want that is also hiring so you won't get stuck without a job.
Know what you're paying for. Even if your parents are footing the bill, figure out what it costs and how charges are being applied. Be smart with money early on and you'll go farther in life and have less stress.
Don't double major. Trying to double major in four years or less just isn't feasible. Chances are you won't need both majors anyway. You may be able to squeeze in a minor (I was only 2 classes shy of a minor) but most hiring companies are only focused on your major and so should you.
Plan ahead and know your major's requirements. You must keep track of the courses you need to take yourself. Pay attention to course offering frequency and tackle your prerequisites first! Don't rely on anyone else to remind you or tell you what to take.
Avoid transferring schools. Sometimes this is unavoidable, so try to find a school that will accept as many of your credits as possible.
Take credits like you mean it. If you're taking a light load and only going to classes twice a week, you're going to have a really hard time graduating in four years or less. I was averaging 21 credits a semester while most of my peers were taking only 12-15.
Save any fluff classes for your senior year. Get your core prerequisites done early. If you really want to take a class in something like bowling or pop culture, put it on the back burner. You don't want to have to delay your graduation because you're short on required classes.
Study, do your assignments, and get good grades. If you fail, drop multiple courses, or have to take extra classes to raise your GPA, you're not going to be able to graduate in four years or less. I only dropped one course my freshman year after 1 week, had part time jobs, participated in multiple extra curriculars, and still managed a 3.5 GPA.
If you study abroad, get credit for it. I encourage everyone to try to study abroad in college if they have the means to do so. Just make sure you will get credit for it!
Don't take time off unless you have a true emergency. If you take time off from college it's going to be tough to go back, and unless you make up time over the summers and with higher credit semesters, you'll be behind schedule.
Because I graduated in 3.5 years, I really am disappointed that the number of students taking five to six years to graduate keeps going up. College tuition costs have certainly gone up since I was in school, so you'd think more students would be extra motivated to get out of school in four years or less but that doesn't seem to be happening.
Refinance Your Student Loan With SoFi
SoFi is a fantastic social lending company that provides rates as low as 1.9% variable with auto pay and 3.5% fixed with auto pay. The reason why they can offer lower rates than the rest is because they analyze you based on merit, quality of employment, and education besides just a credit score and financials. There is zero origination and prepayment fees. Offer terms are from 5, 10, 15, 20 years in both fixed and variable. Both private and public student loans can be refinanced.
Besides low rates, one of their best features is their unemployment benefits. If you lose your job while repaying your loans, you don't have to pay your loan for up to 12 months while you look for a new job! Interest will still accrue, but having this cash flow break is a huge benefit. They also provide job assistance guidance as well.
You can apply to refinance or apply for a new student loan here.
Updated for 2018 and beyond