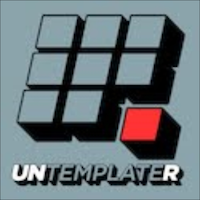 Have you ever reached a point in your career where you had everything figured out?  I value quality…  Therefore I am quality.  I will consume and preach it.  Pretty soon I become the authority on quality, develop a whole persona around quality, and hopefully make some money consulting at it.
But what happens when you build your life around a concept that doesn't always stick?  For instance, Paid Search.  5 years ago as a PPC consultant you might have been living the high life, pumping out adwords for $100/hr like it was your purpose on Earth.  And now?  There are programs that can do it for you for free.  System crash…Reboot.
Without considering the sustainability of your niche, personal branding can be a dangerous, career-altering maneuver that can equate to broad generalizations about your experience and result in lost opportunities.  Why dig yourself in a hole when you don't have to?  Because it was all the rage on Twitter last year?
If I can give any credit to my short but moderately successful career thus far, it's that I built it on being flexible.  I've done well at *not* branding myself, not tying myself to ideas and industries that are short-lived (either internally by my own interest level or externally by market demand).   I've done well at being the person that people need me to be, when they need me to be that person.
I'm not saying you shouldn't have values, or become a money-grabbing politician for any cause that might pay the bills, but if you're considering tying yourself to a service or concept for the next 5-10 years (because that's likely how long it will take for you to wash your internet history of it), I'm saying think about it first.  Think about the sustainability of your brand, the lost opportunities it means when it rubs others the wrong way, and the ease of which you can rebrand yourself if you need to.